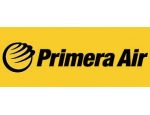 Organisation Type:

Charter

Country:

Denmark
Status update: "is attending World Routes 2013"
Facts (Overview)
Primera Air is a charter operator and we operate on and behalf of Tour Operators for the main part.
Primera Air is a proud member of the Primera Travel Group, and our primary goal is to provide excellent air travel services to our customers. As a dynamic company, we have grown at a steady pace in recent years, and are now capable of offering flights from Scandinavia to over 70 destinations in the Mediterranean, Asia, the Caribbean, and the Atlantic.
Our crews speak several languages, and are able to provide passengers with a variety of in-flight services. We offer new and entertaining films, a fine selection of food and drinks, as well as an extensive range of duty-free goods at great-value prices on board our flights.
In order to achieve our goals, we have assembled an international team of motivated aviation enthusiasts. Our focus is on providing an excellent service to leisure travellers, and we do this as a responsible company that keeps to its promises.
Our fleet consists of five Boeing 737-800s and one 737-700, a new generation of aircraft which is both economical and technically advanced. They are all equipped with winglets, and are able to handle maximum take-off weights. With our young fleet, we can offer greater reliability in service and on-time performance.
Figures
There are currently no figures available
Last updated: Dec 06, 2012
Last updated: Nov 21, 2011
Back to Top