Cambridge Airport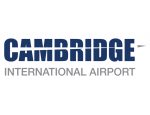 Organisation Type:

Airport

ICAO:

EGSC

IATA:

CBG

Website:

Telephone:

+44 (0) 1223 373574

Country:

United Kingdom
Status update: "have posted a news article"
Facts (Overview)
Cambridge Airport (CBG/EGSC) is situated just 1.5 miles from the centre of Europe's leading university city and at the heart of the East of England, central to Cambridgeshire, Suffolk, Peterborough, East Anglia and the south eastern Midlands region.  Often referred to as the UK's Silicon Valley, the Airport is within short commute of major towns and cities and the UK's leading scientific R&D economy fronted by academic, medical, science and technology, clean-tech, research investment and development, engineering, agriculture and high capacity production sectors.  Cambridge is one of only six global financial sector recognised "supercities" in the UK for its investment and economic influence.  London is less than one hour away with fast train links to the heart of the British capital and easy access to the M11 motorway
Over 4 million flights are taken annually by residents and businesses from the CBG area
Over 60% of al
Figures
Number of Terminals:

One

Urban population:

755,000 Cambridge & Peterborough

Total Catchment Population:

1.6 million mid region catchment - over 5 million greater catchment

Number of Runways:

One

Length of main runway (m):

1965m

Operational Opening Hours:

up to 24 hours daily

Ownership:

Marshall Aerospace Group

Number of Direct Destinations:

3

List of Top 5 airlines:

Danube Wings | Blue Islands

Passenger Numbers (mppa):

Cargo Tonnes (p.a.):

Number of Serving Airlines:

2 scheduled | various charter

Aircraft Parking Stands:
Contacts

David Surley

Head of Route & Business Development

Danube Wings

One of two ATR airline operations now servicing Cambridge Airport

City of Cambridge

An iconic world recognised city and one of England's biggest business destinations

Vlasta Pizarro

Business & Route Development Executive

Events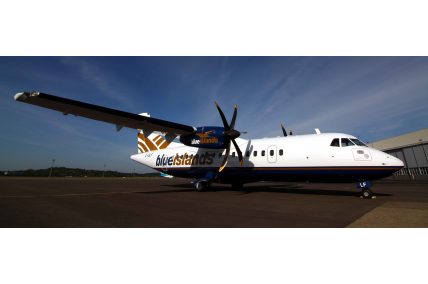 Jersey first new UK route for CBG
Channel Island links open in Summer 2012 from Cambridge
Cambridge Airport welcomes the launch of a new air route to and from Jersey by Channel Islands airline Blue Islands, linking the famous university city and fastest growing UK region with the island for the first time since 2006.
The service will operate on Saturdays between May and September from Cambridge Airport, located just 1.5 miles from the city and ideally situated for access to the A14/A11 corridor and the south east Midlands – in total a population of over 2.5 million are within easy reach of the airport including the cities of Peterborough, Ely and Bury St Edmunds.
Operated by Guernsey-based Blue Islands using a 48-seat ATR42-500 aircraft, the route will be marketed by C. I. Travel and local travel companies and will also be available to Jersey hoteliers wishing to offer their own clients from the Cambridge area a direct flight to the island.
Jersey is the largest of the Channel Islands – a British Crown Dependency – and boasts an unrivalled sunshine record compared to any point in the United Kingdom, with an average of 1.912 hours of sunshine every year. The island nestles exactly 100 miles south of the British mainland and just 14 miles from the coast of Normandy and as such offers a somewhat continental ambience and warm, welcoming atmosphere by the almost 100,000 friendly Jersey inhabitants. The island's capital, St Helier, is a cosmopolitan blend of old and new, with excellent shopping, a scenic harbour and waterfront and the famous Elizabeth Castle – accessible at low tide by a causeway – as well as a thriving restaurant scene with Jersey being renowned for its fine cuisine and enormous range of culinary expertise. The island is fringed with breathtaking scenery, from tranquil coves to wide sandy beaches that offer fun for all the family, as well as many diverse attractions and perhaps its famous historic monument, the castle of Mont Orgueil overlooking Gorey Harbour. A spectacular array of annual events on the island include the famous Battle of Flowers floral parade and popular Jersey Air Display during the summer months, but include many festivals of food, film, music, art and even cider making.
'We are delighted to have concluded negotiations for the launch of a new service from Cambridge for the summer. Many people are getting pretty tired of the queues, hassle and delays at the big airport hubs and with a distance of less than 100 metres from the front door of the terminal to the aircraft steps, the Cambridge experience will be much more relaxed. We also see that many more UK holiday-takers are deserting the Euro-zone in favour of a holiday closer to home, and therefore believe that this new route will prove to be popular with both new and existing clients in the Cambridge area,' commented Robert Mackenzie, Managing Director of C. I. Travel Group.
David de Carteret, Director of Tourism, welcomed the announcement of the new service. 'C. I. Travel Group's initiative is welcomed by everyone in Jersey's tourism industry as this opens up an excellent opportunity for the island to market itself to a community that can now put Jersey on their shopping list as a very convenient and attractive option. We look forward to working together to secure a successful first year of operation.'
Nearly 20,000 passengers from the CBG region were recorded by the CAA as flying to or from Jersey during 2010, of which 85% of travel was leisure oriented. Jersey is a popular holiday destination for many UK mainland residents with it's excellent summer sunshine record.
The schedule will be:
SI 2442 SAT CBG 16.05 JER 17.10 AT5
SI 2441 SAT JER 14.30 CBG 15.35 AT5
Upcoming Key Routes

1

Underserved Key Routes

1

Unserved Key Routes

21
Last updated: Dec 16, 2011
Last updated: Nov 16, 2012
Last updated: Sep 24, 2012
Last updated: May 18, 2012
Back to Top