Aruba Airport Authority N.V.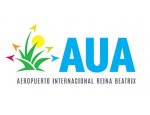 Organisation Type:

1-4 Million

ICAO:

TNCA

IATA:

AUA

Website:

Telephone:

+279 524 2482

Country:

Aruba
Status update: "has updated their Data page within their profile"
Facts (Overview)
Aruba Airport Authority is the authority operating and managing Aeropuerto Internacional Reina Beatrix.
Aruba Airport Authority's business is twofold:
* To manage and operate Aeropuerto Internacional Reina Beatrix as a safe, secure, financially self sustainable and customer oriented, outstanding Caribbean airport.

* To create a prosperous airport business community to contribute to the economic growth and development of Aruba, maintaining high accountability standards.
Figures
Number of Terminals:

1

Urban population:

Urban population: 106,050

Total Catchment Population:

Total Catchment Population (within 60mins/within 90mins): 106,050 (2008)

Number of Runways:

1 (operable in two direction for both take-off and landing)

Length of main runway (m):

Runway 11: 2808 x 45 meters / Runway 29: 2743 x 45 Meters

Operational Opening Hours:

07:00 hrs – 00:00 hrs (Runway)

Ownership:

Aruba Airport Authority N.V. (manager and operator of airport) Government of Aruba owns 100% shares in AAA N.V.

Number of Direct Destinations:

31

List of Top 5 airlines:

AA, B6, US, UA, DL

Passenger Numbers (mppa):

Passenger Numbers (per year, 2012): 2,120,578

Cargo Tonnes (p.a.):

Number of Serving Airlines:

30

Aircraft Parking Stands:

16 (8 loading bridges, 8 remote of which 13 with visual docking guidance)
Contacts

Jo-Anne Arends

Head Airline Marketing

Barbara Brown

Business Unit Manager

Awards

Events
Last updated: Nov 5, 2013
Last updated: May 10, 2013
Last updated: Oct 1, 2013
Last updated: Oct 1, 2013
Last updated: Oct 1, 2013
Last updated: Oct 1, 2013
Last updated: Nov 5, 2013
Back to Top