Budapest Airport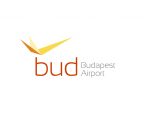 Organisation Type:

4 Million +

IATA:

BUD

Website:

Telephone:

36 1 296 6563

Country:

Hungary
Status update: "has updated their profile"
Facts (Overview)
No one knows what the future brings. What we do know, however, is that we are ready for it.
"We are determined to carry on with our ambitious plan to turn Budapest Airport into the leading hub in Central and Eastern Europe in terms of traffic growth and service quality." - said CEO, Jost Lammers.
In 2012 Budapest Airport served more than 8.5 million passengers of which there was an all-time record of 8.3 million origin and departure passengers.
Despite the lack of a national hub-and-spoke carrier, Budapest continues to thrive as a destination for business, leisure and MICE business given its beauty and ideal location on the banks of the Danube river. In summer 2013 the airport will offer 81 destinations by 35 airlines.
Figures
Number of Terminals:

1

Urban population:

Total Catchment Population:

(within 60mins/within 90mins): 3 million/4.3 million

Number of Runways:

2

Length of main runway (m):

3707x45 meters

Operational Opening Hours:

0-24

Ownership:

Private Shareholders

Number of Direct Destinations:

90

List of Top 5 airlines:

Ryanair, Wizzair, Lufthansa, EasyJet, KLM

Passenger Numbers (mppa):

8.9 million passengers

Cargo Tonnes (p.a.):

62,870 tonnes

Number of Serving Airlines:

35 (scheduled)

Aircraft Parking Stands:

56 (19 + 37)
Contacts

Patrick Bohl

Head of Airline Development

Sándor Saly

Airline Development Manager

Eszter Almási

Airline Development Specialist

Budapest Airport team at World Routes 2012

Events
Upcoming Key Routes

0

Underserved Key Routes

0

Unserved Key Routes

48
Last updated: Jun 7, 2013
Last updated: May 8, 2013
Last updated: Aug 30, 2011
Last updated: May 8, 2013
Last updated: Sep 26, 2011
Last updated: Jul 30, 2012
Last updated: Feb 16, 2012
Back to Top