Novosibirsk International Airport (Tolmachevo)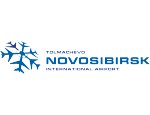 Organisation Type:

1-4 Million

ICAO:

UNNT

IATA:

OVB

Website:

Telephone:

+7 383 216-92-17

Country:

Russian Federation
Facts (Overview)
Novosibirsk International Airport (Tolmachevo, code IATA – OVB) is the largest air junction point in the Asian part of Russia. The airport is conveniently located for transit stops for the flights from China and Asia to Europe.
The airport holds the 6-th place in the rating of the leading Russian airports in terms of annual passenger and cargo traffic. For the first time in history in 2012 the annual passenger traffic at Novosibirsk airport rose above 3 million and amounted 3,266 million passengers (more than 18 % growth of total passenger traffic is attributed to 26 % growth on international routes).
In 2013 the airport expects to handle more than 3,7 million passengers.
Currently about 50 Russian and foreign passenger and cargo airlines operate via the airport on scheduled and charter basis connecting Novosibirsk with more than 90 destinations both in Russia and abroad.
Figures
The Tolmachevo Airport - Member of the Routes Asia 2012
The Delegation of The Novosibirsk Airport (Tolmachevo) participated in the Asian forum for the development of air routes of Routes Asia 2012 held from 15 to 17 April in the Chinese city Chengdu. Forum brings together the major airports and airlines of the world.
Within the the Routes Asia 2012 specialists of JSC "Airport Tolmachevo" conducted a number of negotiations on the implementation of cargo and passenger flights by such air carriers as Japan Airlines (Japan), Finnair (Finland), British Airways (UK), China Cargo Airlines (China), Vietnam Airlines (Vietnam) , Malaysia Airlines (Malaysia), Jade Cargo International (China), Etihad (UAE) and others.
There were also reached preliminary arrangements on the implementation of technical landings in the Tolmachevo Airport by aircrafts of Jade Cargo International and China Cargo Airlines, arrangements on the prospects for the opening of charter passenger flights by the airline Vietnam Airlines on the route Ho Chi Minh City - Novosibirsk - Ho Chi Minh City, as well as on the reopening in August 2012 of regular passenger flights from Novosibirsk to Beijing by Hainan Airlines.
The Novosibirsk Airport (Tolmachevo) is the largest air hub east of the Urals located on key transit routes between Europe and Asia. The capacity on domestic flights is 1,800 passengers per hour, on international flights - 750 passengers per hour. The airport has two runways. According to business plan in 2012 The Tolmachevo Airport plans to serve 3,155 thousand passengers that is 14% higher than in 2011. Since 2007, the Tolmachevo Airport participates in the Routes Forums, which were held in Stockholm, Macau, Kuala Lumpur, Beijing, Adelaide, Vancouver and others.
The World Routes Development Forum is the largest aviation forum, which is attended by airports, airlines, suppliers, investors, international and regional associations and national tourism organizations. It conducts since 1995 and includes four regional forum covering the airlines of Europe (Routes Regional Europe), Asia (Routes Regional Asia), Africa (Routes Regional Africa) and America (Routes Regional Americas).
Upcoming Key Routes

4

Underserved Key Routes

5

Unserved Key Routes

10
Back to Top