Shannon Airport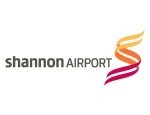 Organisation Type:

1-4 Million

ICAO:

EINN

IATA:

SNN

Website:

Telephone:

+35361712403

Country:

Ireland
Status update: "has updated their Data page within their profile"
Facts (Overview)
Shannon airport is the most westerly international airport in Europe and is strategically located on the West coast of Ireland. It is an uncongested airport and delays for airlines and passengers are relatively rare occurrences.
We are the first airport in the world, outside of the Americas, to offer Full US Preclearance facilities to passengers travelling to the USA as well as being the only airport in Europe to offer full US preclearance for private aircraft.
Figures
Number of Terminals:

1

Urban population:

Total Catchment Population:

Number of Runways:

1

Length of main runway (m):

3199 metres - width 45 metres

Operational Opening Hours:

24 hours per day, 365 days per year

Ownership:

Shannon Group plc

Number of Direct Destinations:

32

List of Top 5 airlines:

Aer Lingus, United, Ryanair, Delta, US Airways

Passenger Numbers (mppa):

1.39m in 2012

Cargo Tonnes (p.a.):

Number of Serving Airlines:

8

Aircraft Parking Stands:

30
Contacts

Isabel Harrison

Manager Aviation Development

Declan Power

Head of Aviation Development

Events
Upcoming Key Routes

0

Underserved Key Routes

4

Unserved Key Routes

38
Featured Upcoming Key Routes
There are currently no Upcoming opportunities.
Last updated: Sep 20, 2013
Last updated: Sep 26, 2013
Last updated: Dec 31, 2012
Last updated: Sep 26, 2013
Last updated: Sep 26, 2013
Last updated: Sep 26, 2013
Last updated: Aug 30, 2011
Last updated: Sep 26, 2013
Back to Top