Zagreb Airport
Organisation Type:

1-4 Million

ICAO:

4E

IATA:

ZAG

Website:

Telephone:

0 00 385 (1) 456 2222

Country:

Croatia
Status update: "have posted a news article"
Facts (Overview)
Welcome to Zagreb, the capital city of the Republic of Croatia. Zagreb is an old Central European city. For centuries it has been a focal point of culture and science, and now of commerce and industry as well. It lies on the intersection of important routes between the Adriatic coast and Central Europe. Home to 1.1 million inhabitants, Zagreb is an emerging vibrant leisure destination - attracting 699,855 visitors in 2012. http://www.zagreb-touristinfo.hr/?l=e
GDP in Croatia is forecasted to grow at an average annual rate of 2.8% until 2016.
Zagreb Airport handled 2.34 million passengers in 2012, which represents a 1% year on year rise.
Croatia joined the EU in July 2013.
Figures
Number of Terminals:

1

Urban population:

over 1.1 million inhabitants for Zagreb

Total Catchment Population:

by road over 3.5 million inhabitants 2 h car drive radious

Number of Runways:

1

Length of main runway (m):

(3252 x 45) + 2 x 7,5

Operational Opening Hours:

24 h

Ownership:

Government owned

Number of Direct Destinations:

36

List of Top 5 airlines:

Croatia Airlines, Germanwings, easyJet, Aeroflot, Air France, Turkish

Passenger Numbers (mppa):

2.34 million in 2012

Cargo Tonnes (p.a.):

9.386

Number of Serving Airlines:

16 scheduled airlines, 6 charter airlines

Aircraft Parking Stands:

Main apron and general aviation apron.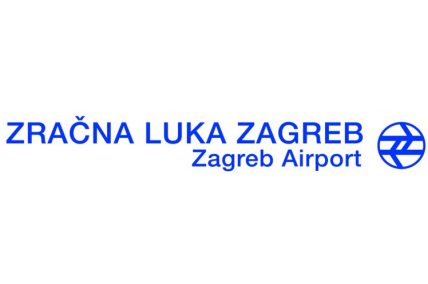 New direct Spanair flights on route BARCELONA –ZAGREB –BARCELONA
ZAGREB, 28 April 2010 – Spanair representatives, together with Zagreb Airport representatives, announced today the opening of scheduled flight operations on direct route Barcelona – Zagreb – Barcelona. At landing, Spanair aircraft was greeted by traditional "water welcome" with good-luck wish for further flights.
At the press conference held for this inauguration flight Zagreb Airport General Manager, Mr Tonći Peović and Mr Javier Ortega Figueiral, Spanair Deputy Manager for Institutional Relations, talked about the important effect these direct flights will have on the economy and tourist season.
Mr Peović expressed his satisfaction about arrival of Spanair to Croatia and creation of one more air bridge between Zagreb and Barcelona, especially during present time of recession. "Last year we recorded a great increase of number of Spanish tourists in Zagreb - which gave us the freedom to expect that this direct route would increase this number even more", stressed Mr Peović. He congratulated Spanair representatives on the first landing, and emphasized that this new route will have its special place in Zagreb Airport history.
Mr Javier Ortega Figueiral, Deputy Manager for Institutional Relations, held a presentation with historical views of airline development, and he also announced future development plans with possibility of long-distance flights.
The celebration of inauguration flight was attended by Mrs Silvia Palacios Ucelay, Economy and Commercial Attaché from Spanish Embassy in Croatia, and His Excellency, Mr Neven Pelicarić, Croatian Ambassador in Spain. On this occasion they both additionally expressed pleasure with opening of direct route that will positively affect future economy development and cooperation between our two countries.
Spanair is the first Spanish airline that offers full flight services departing from Barcelona and the second airline regarding the passenger volume in El Prat Airport. Spanair currently operates on more than 200 daily flights, connecting 20 national destinations and 40 international destinations over Europe, Africa and Middle East. Since 2003, Spanair is member of Star Alliance, the biggest and most successful airline alliance worldwide with 27 members.
Passengers will be able to fly from 28 April till October on flights Barcelona - Zagreb at 12:15 hrs, and Zagreb - Barcelona at 15:05 hrs. Also, starting 30 April throughout 23 July, there will be flights on Fridays, Barcelona - Zagreb at 11:30, and Zagreb - Barcelona at 16:25 hrs. During September and October Spanair will operate on Mondays, Wednesdays and Fridays.
Contact:
Lidia Capković Martinek
Spokeswoman
Public Relations Office
Zagreb Airport
Tel. 4562 611
Mob. 099 4562 611
Upcoming Key Routes

0

Underserved Key Routes

2

Unserved Key Routes

10
Last updated: Sep 25, 2012
Last updated: Sep 12, 2011
Last updated: Sep 12, 2011
Last updated: Sep 25, 2012
Last updated: May 17, 2012
Last updated: May 22, 2012
Last updated: Sep 13, 2011
Last updated: Apr 8, 2013
Back to Top