Saint Petersburg International Pulkovo Airport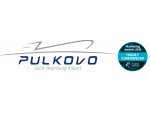 Organisation Type:

4 Million +

ICAO:

ULLI

IATA:

LED

Website:

Telephone:

7 +7812 324 3006

Country:

Russian Federation
Status update: "is attending Routes Asia 2014"
Facts (Overview)
Pulkovo Airport ranks 3rd among Russian airports (after DME and SVO). In 2012 Pulkovo Airport handled 11.2 mln passengers (+ 16.06 %).
St. Petersburg is the 4th largest city in Europe (after London, Paris and Moscow) and the second largest - in Russia with population over than 5 mln.
More than 6 100 000 tourists visited St. Petersburg in 2012. 45% of tourists in St. Petersburg are foreign visitors
St. Petersburg is a city with diverse and fast growing economy (in 2012 GRP + 4.5 %)
Attractive city and region for investment: from 2008 till 2012 volume of foreign investments to the city economy increased by 34 % and in 2012 it reached USD 8 mln.
Volume of Gross Regional Product per capita was 12,5 thousand US Dollars. (+8,7 %) in 2012.
Saint Petersburg is a city with a large number of multinational companies, including General Motors, Nissan, Toyota, Suzuki, Ford, Coca-Cola, Pepsi, Microsoft, Nestlé, Gillette, IBM, Philip Morris, BAT, JTI and others.
One of the most developing and perspective economy segments in Saint Petersburg is an automobile cluster. At the present time in Saint Petersburg there are 6 factories producing the leading brand automobiles (Toyota, GM, Nissan, Hyundai, Scania, YO-mobile).
Saint Petersburg is the most attractive region for investments in pharmaceutical industry among Russian cities. Number of pharmacy companies reached 145.
Venue for the St. Petersburg International Economic Forum - leading global business event, attracting over 4000 Russian and international participants, representing government and business leaders from around the world.
The G20 Leaders' Summit, to be held in St. Petersburg in September , 2013.
Figures
Number of Terminals:

2 passenger; 1 cargo

Urban population:

4.9 million

Total Catchment Population:

9.6 million

Number of Runways:

2 - 10R/28L, 10L/28R

Length of main runway (m):

3780m x 60m

Operational Opening Hours:

24

Ownership:

Northern Capital Gateway LLC

Number of Direct Destinations:

List of Top 5 airlines:

Rossiya, Aeroflot, Transaero, Lufthansa, S7

Passenger Numbers (mppa):

9,610,767 (2011)

Cargo Tonnes (p.a.):

Number of Serving Airlines:

69

Aircraft Parking Stands:

128
Contacts

Evgeny Ilyin

Chief Commercial Officer

Olga Vlasova

Head of Aviation Marketing Department

Anna Nikiforova

Head of Sales Group

Lyubov Kurchak

Aviation Marketing Specialist

Natalia Davydova

Aviation Marketing Specialist

Angelika Kokina

Sales Group Specialist

Events
Last updated: Aug 20, 2013
Last updated: Jul 18, 2013
Last updated: Jul 18, 2013
Last updated: Aug 20, 2013
Last updated: Jun 26, 2013
Last updated: Aug 20, 2013
Last updated: Jun 26, 2013
Last updated: Aug 20, 2013
Back to Top