Bahrain International Airport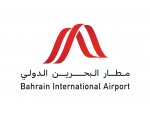 Organisation Type:

4 Million +

ICAO:

OBBI

IATA:

BAH

Website:

Telephone:

+97317353371

Country:

Bahrain
Status update: "has updated their Data page within their profile"
Facts (Overview)
Bahrain International Airport: The leap of success.
Bahrain International Airport is a key hub airport in the region, providing a gateway to the Northern Gulf. The airport is a major hub for Gulf Air whith 419 flights per week. 36 other international airlines including British Airways, Cathay Pacific, KLM and Lufthansa operate a total of 460 services per week to a total of 50 destinations.
Our Mission:
Connecting Bahrain with the rest of the world.
Holistic solutions
We cater to your business needs by providing end-to-end support through the seamless operational functioning of our team, helping you generate optimal results.
In step with the future
By continuously improving operations, building extra capacity and providing international best practice, we maximise your passengers' travelling experience.
Figures
Number of Terminals:

1

Urban population:

1.2 million

Total Catchment Population:

3 million

Number of Runways:

1

Length of main runway (m):

3963mX60m

Operational Opening Hours:

24 hours

Ownership:

Semi-Government

Number of Direct Destinations:

50

List of Top 5 airlines:

Passenger Numbers (mppa):

7.9

Cargo Tonnes (p.a.):

322,734 tonnes

Number of Serving Airlines:

43

Aircraft Parking Stands:

63 remote and 7 air bridges stands
Contacts

Mohamed Khalil

VP Commercial & Marketing

Waleed Fakhro

Manager Aviation Marketing

Events
Upcoming Key Routes

0

Underserved Key Routes

0

Unserved Key Routes

11
Last updated: Jun 22, 2012
Last updated: Aug 30, 2011
Last updated: Sep 18, 2012
Last updated: Sep 16, 2012
Last updated: Aug 30, 2011
Last updated: Sep 16, 2012
Last updated: Sep 16, 2012
Last updated: Oct 27, 2013
Back to Top