Chengdu Shuangliu International Airport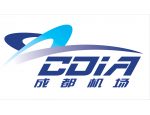 Organisation Type:

15 Million +

IATA:

CTU

Website:

Telephone:

86-28-85206582

Country:

China
Status update: "is attending World Routes 2013"
Facts (Overview)
It's our great honor to hold the 10th Route Development Forum for Asia in Chengdu.
By the end of 2011, 138 domestic scheduled routes and 48 international (regional) routes had been operated in Chengdu Airport, with a passenger throughput of 29.074 million and a cargo & mail throughput of 477,700 tons, which made Chengdu the 4th largest aviation city in mainland China.
This year, with the starting use of Terminal 2, Chengdu Airport, which has two terminals, two runways and the largest air cargo terminal in central and western China, will satisfy the demands of a passenger throughput of 50 million and a cargo & mail throughput of 1.5 million tons per year.
I'm very appreciated the great chance provided by "Routes Asia 2012" to Chengdu Airport, Chengdu City, Sichuan Province and even the central and western China. With this opportunity, we can show our great market potentials and development prospects. Through this platform of communication with the world, we can build a bridge of friendly exchanges, cooperation and development between the increasingly opening Sichuan with different countries and regions around the world.
Figures
Number of Terminals:

2

Urban population:

Total Catchment Population:

Number of Runways:

2

Length of main runway (m):

3600m

Operational Opening Hours:

24 hours

Ownership:

Sichuan Provincial Airport Group

Number of Direct Destinations:

138

List of Top 5 airlines:

Passenger Numbers (mppa):

29.07 million

Cargo Tonnes (p.a.):

0.48 million

Number of Serving Airlines:

33

Aircraft Parking Stands:

138
Back to Top