Melbourne Airport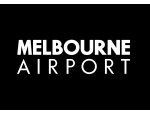 Organisation Type:

15 Million +

ICAO:

AMML

IATA:

MEL

Website:

Country:

Australia
Status update: "is attending World Routes 2013"
Facts (Overview)
Melbourne Airport achieves 5% total passenger growth in 2012
International and domestic passenger numbers at Melbourne Airport increased by 5 per cent in the 2012 calendar year to reach a total of 29,297,387 passengers.
International passenger growth increased by 6 per cent compared to 2011. Countries with strong growth included New Zealand, Hong Kong, China, India, Sri Lanka and Vietnam.
Domestic passengers increased by 5 per cent in 2012 compared to 2011, reaching 22.3 million passengers.
Figures
Number of Terminals:

4

Urban population:

4.1 million

Total Catchment Population:

7.5 million

Number of Runways:

2

Length of main runway (m):

3,657m x 60m

Operational Opening Hours:

24 hours per day

Ownership:

Australia Pacific Airports Melbourne PTY Limited

Number of Direct Destinations:

List of Top 5 airlines:

QF, EK, SQ, NZ, JQ

Passenger Numbers (mppa):

29.3 million passengers in 2012

Cargo Tonnes (p.a.):

Over 350,000 tonnes in 2011

Number of Serving Airlines:

25 international and 5 domestic

Aircraft Parking Stands:

International - Passenger: 40, Freight: 6; Domestic - Passenger: 40
Contacts

Melbourne Airport

Carl Jones

Head of Airline Business Development

Federico Zamudio

Manager Aeronautical Development

Nathan Agnew

Executive General Manager

Natasha Chow

Airline Marketing Manager

Jennifer Dean

Manager, Aeronautical Development

Nicky Eakins

Airline Marketing Manager

Events
Last updated: Jun 25, 2012
Last updated: Jul 10, 2012
Last updated: Jul 10, 2012
Last updated: Jul 5, 2012
Last updated: Jul 10, 2012
Last updated: Jul 16, 2012
Last updated: May 13, 2011
Back to Top