Region de Murcia International Airport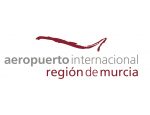 Organisation Type:

Airport

ICAO:

LEMI

IATA:

RMU

Website:

Telephone:

+34 968 38 42 35

Country:

Spain
Status update: "has updated their profile"
Facts (Overview)
Región de Murcia International Airport is a brand new infrastructure on Spain´s southeast Mediterranean coast with a capacity of 3 million passengers, which will be fully operational by Summer 2013.
With a 3,000 x 45 m runway, it is an ICAO category 4E airport. Authorised to operate H24, it won´t suffer from any operational restrictions, congestion or bans on night-time flights. Efficiency was a key consideration in the design of the airport in order to simplify operations and minimize turnaround times.
As well as its operational advantages, airlines will also benefit from competitive airport charges and volume discounts, designed to support and help them grow, as well as significant marketing and PR support.
The catchment area (< 2h) has a population of almost 4 million and is an important holiday home destination.
Figures
Number of Terminals:

1

Urban population:

Total Catchment Population:

Number of Runways:

1

Length of main runway (m):

3,000 m

Operational Opening Hours:

24 hours

Ownership:

Number of Direct Destinations:

List of Top 5 airlines:

Passenger Numbers (mppa):

Cargo Tonnes (p.a.):

Number of Serving Airlines:

Aircraft Parking Stands:
Contacts

Caitriona Beggan

Business Development Manager

Events
Upcoming Key Routes

0

Underserved Key Routes

0

Unserved Key Routes

93
Last updated: Jul 5, 2012
Last updated: Aug 30, 2011
Last updated: Jul 9, 2012
Last updated: Jul 6, 2012
Last updated: Jun 14, 2012
Last updated: Jul 10, 2012
Last updated: Jul 31, 2012
Back to Top