Seinajoki Airport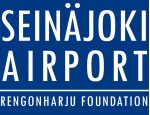 Organisation Type:

Under 1 Million

ICAO:

EFSI

IATA:

SJY

Website:

Telephone:

+358 6 421 9611

Country:

Finland
Status update: "has updated their profile"
Facts (Overview)
Seinäjoki airport is a modern, independent low cost airport in Western Finland. By passenger potential it is one of the best reachable airports in Finland. Seinäjoki is percentually the fastest growing city in Finland by population, and the sixth largest market area in the country.
Seinäjoki is located in the intersection of four railroads, including the Finnish main railroad from South to North. Seinäjoki is also an intersection point of five highways. Airport is located only 15 minutes from a busy train station with over 2 million passengers yearly.
Seinäjoki is the capital of South Ostrobothnia, a region well known for it's entrepreneurship. There are more than 14 000 entreprises located in the region. The biggest clusters include food industry, intelligent machinery, and wood processing. Seinäjoki is also well known for its cultural events. During the summer Seinäjoki hosts some of the biggest music festivals in Finland.
Figures
Number of Terminals:

1

Urban population:

105000

Total Catchment Population:

435000 (90min), 900000 (120min)

Number of Runways:

1

Length of main runway (m):

2000

Operational Opening Hours:

AIP/NOTAM

Ownership:

Non-profit Rengonharju Foundation

Number of Direct Destinations:

1

List of Top 5 airlines:

Primera Air, Onur Air, JetTime, River Aviation, Hendell Aviation

Passenger Numbers (mppa):

Cargo Tonnes (p.a.):

Number of Serving Airlines:

4

Aircraft Parking Stands:

1 + 2
Upcoming Key Routes

0

Underserved Key Routes

0

Unserved Key Routes

8
Last updated: May 3, 2013
Last updated: May 3, 2013
Last updated: May 3, 2013
Last updated: Oct 31, 2012
Back to Top