Vitoria Airport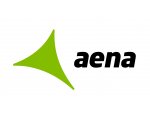 Organisation Type:

Under 1 Million

ICAO:

LEVT

IATA:

VIT

Website:

Telephone:

+34 913 211 052

Country:

Spain
Status update: "is attending Routes Europe 2013"
Facts (Overview)
Competitive airport charges.
Important operation of cargo traffic.
City with exceptional urban design.
Host of the Vitoria Jazz Festival.
European Green Capital in 2012.
Major Spanish wine region, home of the Rioja alavés and relevant cellars such as Marqués de Riscal (constructed by the renowned architect Frank Gehry) or Ysios (by the architect Santiago Calatrava).
4 million population in the catchment area.
Figures
Number of Terminals:

1

Urban population:

Total Catchment Population:

Within 30 min 320,870 inhabitants; within 60 min 2,404,286 inhabitants; within 60-120 min 3,993,936 inhabitants

Number of Runways:

1

Length of main runway (m):

3,500m

Operational Opening Hours:

S 04:45-22:00 - W 05:45-23:00 UTC

Ownership:

Aena Aeropuertos

Number of Direct Destinations:

2 (Almeria and Madrid)* *(> 5000 passengers in 2011)

List of Top 5 airlines:

Air Europa, Orbest

Passenger Numbers (mppa):

Total 28,164; Commercial 26,836

Cargo Tonnes (p.a.):

34,669

Number of Serving Airlines:

2 (Air Europa and Orbest)* *(> 5000 passengers in 2011)

Aircraft Parking Stands:
Contacts

Vitoria Airport

Vitoria Airport

Vitoria Airport

Events
Last updated: Apr 16, 2012
Last updated: Jul 19, 2012
Last updated: Feb 13, 2012
Last updated: Feb 13, 2012
Last updated: Apr 16, 2012
Last updated: Feb 13, 2012
Last updated: Feb 13, 2012
Back to Top