Wellington International Airport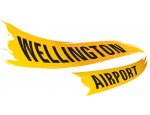 Organisation Type:

4 Million +

ICAO:

NZWN

IATA:

WLG

Website:

Telephone:

+64 4 385 5100

Country:

New Zealand
Status update: "has updated their profile"
Facts (Overview)
Wellington has a significant high yielding underserved international market, with 50% of passengers travelling via intermediate airports

Wellington International Airport serves the capital city of New Zealand from an inner city location 5km from the central business district. In 2011, 5.2 million passengers passed through the terminal.
The airport, ranked as Australasia's best by travel agents in 2011, is New Zealand's domestic hub, located in the geographic centre of the country and hosting over 100 daily flights to 25 domestic destinations.
Wellington is the second largest city in New Zealand by population and the airport catchment is home to 1.1 million people with the highest average incomes in the country.
Wellington has consistently been voted the most popular domestic visitor destination by New Zealanders since 2009, being the closest airport to New Zealand's world famous wine regions and home to m
Figures
Number of Terminals:

One integrated International/Domestic Terminal

Urban population:

0.5 Million

Total Catchment Population:

1.1 Million

Number of Runways:

1

Length of main runway (m):

TORA=1945, TODA=2081 (increase to 2400 April 2013)

Operational Opening Hours:

International 06:00-01:00 (disrupted until 01:30)

Ownership:

Infratil 66%, Wellington City Council 34%

Number of Direct Destinations:

International 4 (SYD, MEL, BNE, NAN seasonal), Domestic 23

List of Top 5 airlines:

Air New Zealand (Int/Dom), Jetstar (Dom), Qantas (Intl), Virgin Australia (Intl)

Passenger Numbers (mppa):

Total 5.5 Million, 4.8 Million Domestic, 0.7 Million International

Cargo Tonnes (p.a.):

Number of Serving Airlines:

8

Aircraft Parking Stands:

Aerobridge Capable: 12, Power in/out: 23, Remote: 5
Upcoming Key Routes

0

Underserved Key Routes

3

Unserved Key Routes

11
Last updated: Oct 18, 2012
Last updated: Sep 17, 2012
Last updated: Sep 17, 2012
Last updated: Sep 18, 2012
Last updated: Oct 8, 2012
Last updated: Sep 18, 2012
Last updated: Jul 19, 2012
Back to Top