Brussels South Charleroi Airport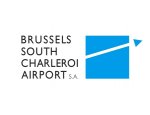 Organisation Type:

4 Million +

ICAO:

EBCI

IATA:

CRL

Website:

Telephone:

+32 71 251 195

Country:

Belgium
Status update: "is attending Routes Europe 2013"
Facts (Overview)
BRUSSELS SOUTH CHARLEROI, THE MOST ACCESSIBLE & (COST)FRIENDLY AIRPORT IN THE BENELUX!
Perfectly located less than 50 km from Brussels, Brussels South Charleroi is the most accessible and the smoothest to reach airport in Belgium without traffic jams.
Brussels South Charleroi Airport is since over 10 years home of LCC's and corporate shuttle flights. It's best on-time performance, lowest percentage of lost bags and lowest airport charges make it Belgium's only "Friendy Airport".
Move into the terminal of the world's 3rdbest low cost airport. Benefit from the lowest airport charges and a solid experience in delivering quality with a smile!
CRL is growing by over 14% per year and has become the third largest airport in the Benelux by welcoming nearly 6 Mio passengers in 2011. Major selling points: excellent accessibility, comfortable infrastructure, ultra quick operations, catchment area of 15 Mio and extremely attractive rates.
Figures
Number of Terminals:

1

Urban population:

Total Catchment Population:

Mio inhabitants within 1 hour drive, 15 Mio people within 2 hours drive time.

Number of Runways:

2

Length of main runway (m):

2,550 m

Operational Opening Hours:

0630-2300 LT (night closure)

Ownership:

The shareholders are the Walloon Region (27.6 %), a consortium of Walloon investors (44.8 %) and Belgian Airports (27.6 %)

Number of Direct Destinations:

96 (Summer 2012)

List of Top 5 airlines:

Ryanair, Jetairfly (including Jet4you), Wizz Air

Passenger Numbers (mppa):

Total passengers 2011: 5.9 Mio

Cargo Tonnes (p.a.):

Number of Serving Airlines:

4

Aircraft Parking Stands:

19 from which 12 are contact stands
Contacts

Who's who,,,

The Brussels South Charleroi Airport Team

Events
Last updated: Jun 22, 2012
Last updated: Apr 30, 2012
Last updated: Aug 31, 2011
Last updated: Apr 30, 2012
Last updated: Apr 26, 2012
Back to Top