Murcia - San Javier Airport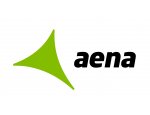 Organisation Type:

1-4 Million

ICAO:

LELC

IATA:

MJV

Website:

Telephone:

+34 913 211 052

Country:

Spain
Status update: "is attending World Routes 2013"
Facts (Overview)
Competitive airport charges.
Murcia is a tourist area with a strong potential and relevant development in the past years. Close to Alicante, it is famous for its Mediterranean beaches, its extremely good weather and sports and leisure attractions.
Second residence for European tourists.
The recently finished expansion program includes a new terminal, control tower, runway and taxiways.
Figures
Number of Terminals:

1

Urban population:

Total Catchment Population:

Within 30 min 575,000 inhabitants; 60 min 2,380,000 inhabitants; within 120 min 3,899,000 inhabitants

Number of Runways:

1 runway for civilian use

Length of main runway (m):

2,320m

Operational Opening Hours:

S 5:30-20:30 Mon-Fri & Holidays, 6:30-20:30 Sat-Sun; W 6:30-21:30 Mon-Fri & Holidays; 7:30-21:30 Sat-Sun UTC

Ownership:

Aena Aeropuertos

Number of Direct Destinations:

24* *(> 5000 passengers in 2011)

List of Top 5 airlines:

Ryanair, Jet2.com, easyJet, Air Nostrum, Norwegian Air

Passenger Numbers (mppa):

Total 1,262,541; Commercial 1,262,332

Cargo Tonnes (p.a.):

1

Number of Serving Airlines:

9* *(> 5000 passengers in 2011)

Aircraft Parking Stands:
Contacts

Murcia - San Javier Airport

Murcia - San Javier Airport

Murcia - San Javier Airport

Events
Last updated: Mar 27, 2012
Last updated: Jul 19, 2012
Last updated: Jan 6, 2012
Last updated: Jan 6, 2012
Last updated: Mar 27, 2012
Last updated: Jan 9, 2012
Last updated: Feb 10, 2012
Back to Top