Careers
"We already have the audience you're looking for"
Now is a great time to tap into our established route development community to find the perfect candidate for your vacancy.
As a route development specific website with a truly global reach, Routesonline can offer your organisation an unrivalled platform to advertise its career opportunities.
If you want to advertise your vacancy to a senior, targeted audience of key decision makers, then Routesonline is a cost effective recruitment solution, which will deliver the best possible result.
Contact the Routesonline team now for more details or call 0161 234 2750
---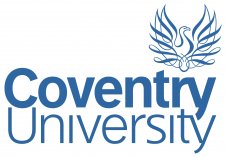 Assistant and Senior Aviation Management lecturers at Coventry University - Closing date: Tuesday 5 February 2015
Due to the continued growth and success of our undergraduate and postgraduate aviation management teaching both at Coventry University and overseas, we are seeking to appoint aviation professionals with practical experience of airline/airport business development and/or airline/airport operations, safety, security and ERP to join our current teaching team.
Successful candidates will contribute to the development and delivery of undergraduate and postgraduate courses, both in the UK and in locations overseas, to continuing professional development, consultancy and applied research within the aviation sector.
Educated to Masters Level or equivalent and with ideally, teaching or training delivery experience, although training can be provided, you will be able to demonstrate strong analytical, oral and written communication skills.
These are posts for Assistant Lecturers, Lecturers and Senior Lecturers. Multiple appointments will be made.
For more information and application process please follow links below.
Assistant Lecturer in Aviation Management
Lecturer/Senior Lecturer in Aviation Management
---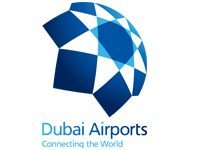 Head of Forcasting at Dubai Airports
Closing date for applications is Sunday 15th February 2015. If you are shortlisted you will be contacted.
About Dubai Airports
When it comes to aviation, Dubai Airports leads the way. We own and manage both Dubai International (DXB), one of the world's busiest and fastest growing international airports as well as Al Maktoum International (DWC), the airport which will revolutionise the way we travel in future.
We not only want to manage the world's biggest airports but also the best, by providing world-class service and facilities to our passengers. With more than 100 million passengers expected to pass through our airports by 2020, Dubai Airports offers you the opportunity to be part of a company that is growing, innovative and eager to shape the future of aviation.
We are proud, ambitious, energetic, caring and reliable. These key values shape and influence the way we interact with our passengers, industry partners and our employees who are the driving force behind our success.
Overview of the role
The Strategy and Development department is responsible for the future of Dubai Airports and its vision of remaining the world's number one. The Capacity Planning Team leads the traffic forecasting, capacity planning and operational research for a range of projects from next season through to the future, including deriving the capacity requirements for the masterplanning process at both airports. Within the Capacity Planning group, the Forecasting team leads airline industry research and the production of Dubai Airports market development strategy as well as detailed annual forecasts and long term demand forecasts along with associated scenarios and schedules critical to the masterplan process.
The Head of Forecasting is responsible for establishing aviation demand for Dubai International and Al Maktoum International Airports through production of detailed air traffic, passenger and cargo forecasts as well as economic and industry research and market reports that provide the foundation for Dubai Airports' development strategy.
The incumbent will be accountable for translating demand forecasts into associated scenario planning and analysis as required by the business as well as ensuring comprehensive design day schedules and other input data essential for the airports' capacity assessment and facility sizing activities are produced. Lead airline research, market feasibility and potential analysis on behalf of Dubai Airports including analysis of airline airport choice behavior and assessment of competitiveness of market strategy. Where risks or opportunities in the industry and market environment are identified you will develop and deliver corresponding recommendations and action plans.
You will be educated to a minimum of a Bachelor's degree in a numerical subject and possess at least eight to ten years of experience in an airline and/or airport forecasting role with a significant amount of this experience at senior level. You must have proven and demonstrable ability in stakeholder management at leadership level, strong influencing skills and in depth research experience as well as an in depth knowledge of all sectors of the aviation market and excellent awareness of the industry.
If you have all of the above and are looking to take the next step in your career please apply now!
Please note: You will need to provide a copy of your passport and a passport size picture when applying.
How to apply
Interested, please apply online through the Dubai Airports website - Apply Here
Notice to applicants - Dubai Airports does not charge any fees or request money from candidates at any stage of the selection process, nor does it concern itself with bank account details of applicants. Requests of this nature allegedly made on behalf of Dubai Airports are fraudulent and should be disregarded.