Aircraft Leasing Opportunities
Route Exchange is not just the leading platform for airport/airline route development negotiation, it is also a leading site for airlines to advertise their aircraft that are available for lease.
Route Exchange offers the opportunity of global exposure for your airline with a targeted messaging system to the world's market and aircraft planners.
Currently the following aircraft are available for lease:
---
Ford Aviation is celebrating 10 years trading in the air chartering and aircraft leasing business, providing our quality services worldwide.
In air chartering solutions, we deal from commercial aircraft leisure charter series, up to whole aircraft placement projects, seasonal or on-going. In aircraft leasing solutions, we specialize in sourcing ACMI capacity for seasonal leasing across carriers, for late aircraft delivery coverage, for peak only additional capacity, for startup assistance to newly established carriers, etc.
Moreover, ACMI capacity can be used as a minimum exposure tool to test a new route, before the airline decides to commit for additional fleet capacity. This test period will provide market penetration at limited risk and adequate time to accumulate sufficient traffic data and experience to make the right choice of aircraft, configuration and onboard product for the aimed route; as well as time to source or take delivery of such a unit.
Furthermore, we offer upon request aircraft sourcing services for direct acquisition, as well as discretionary aircraft remarketing services.
View our profile for further information
---
Air Partner has been providing a world class service for over 50 years. Our global infrastructure enables us to respond immediately to the most demanding of private, corporate or cargo aircraft charter requirements.
As one of the world's largest aircraft charter brokers we specialise in aircraft charter for business or leisure purposes using quality airliners, private jets and freight aircraft.
View our Route Exchange profile for further information
---

AirContractors: From 01st July 2012 we have 2 x ATR72 freighter aircraft available for immediate ACMI/Wet lease operation.
Contact John Rawl or Paul Broomer through the Air Contractors Profile
---

SkyGo leasing has a simple aim, to provide aircraft on a full time or seasonal basis to growing carriers who can easily capitalise on increased passenger levels in developing markets.
Contact Shaun Monnery through the SkyGo Leasing Route Exchange Profile
---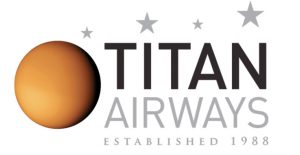 Titan Airways have a variety of aircraft available for wet / damp lease, short, medium or long term and would appreciate any suitable interest in this area from other airlines requiring additional aircraft capacity within their fleets.
Contact Alistair Kiernan through the Titan Route Exchange Profile
---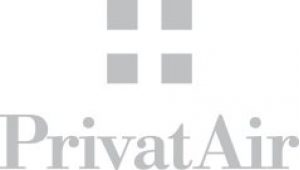 B737-700 BBJ1- Range up to 12 hours non stop. Flexible single or dual class configuration. Ideal aircraft for route development/defence.
Contact us to enquire about leasing the aircraft above
---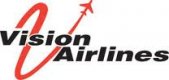 Today, Vision operates seventeen (17) aircraft, including a fleet of Boeing 767s, Boeing 737s, Dornier 328s and Dornier 228s.
Vision Airlines operates on-demand, charter, shuttle and scheduled service operations. The diverse mix of aircraft allows Vision to provide a customized solution to many of the world's most demanding organizations. Vision's clients include US Presidential candidates, heads of state, and countless celebrities and Fortune 500 companies.
Contact Kent Topham via the Vision Airlines Route Exchange Page
---
If you would like to enquire about any of the above aircraft for immediate lease or would like to advertise your aircraft please contact airlinerelations@routesonline.com