DELTA Further Downsizes Memphis Operation from Jan 2013
Posted 27 November 2012 11:13
Update at 1910GMT 26NOV12
DELTA from 03JAN13 continues to downsize operation at Memphis. Latest service reductions as follows:

Cancellation from 03JAN13:
Memphis – Birmingham AL
Memphis – Jacksonville FL
Reduction from 03JAN13:
Memphis – Boston Reduce from 2 to 1 daily
Memphis – Jackson MS Reduce from 3 to 2 daily
Memphis – Kansas City Reduce from 3 to 2 daily
Memphis – Knoxville Reduce from 3 to 2 daily
Memphis – Little Rock Reduce from 2 to 1 daily
Memphis – Nashville Reduce from 3 to 2 daily
Memphis – Raleigh Reduce from 3 to 2 daily
Memphis – San Antonio Reduce from 3 to 2 daily (from 15FEB13)
Memphis – St. Louis Reduce from 3 to 2 daily
Memphis – Tulsa Reduce from 2 to 1 daily
Note some flights does not operate on Saturdays or Sundays.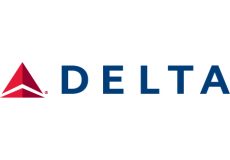 Delta Air Lines
Delta Air Lines serves more than 160 million customers each year. With an industry-leading global network, Delta and the Delta Connection carriers offer service to nearly 315 destinations in 59 countries on six continents. Headquartered in Atlanta, Delta employs 80,000 employees worldwide. A...
---
---
All the news direct to your inbox!

Register with Routesonline and get all the latest air service development news in our weekly newsletter The HUB.
---
© 2013 UBM Aviation Routes, please click here to read our editorial guidelines.
Comments
Top Stories
Posted 11 December 2013 14:38

Posted 10 December 2013 13:45

Posted 11 December 2013 13:10

Posted 11 December 2013 11:50

Posted 10 December 2013 21:10
All Top Stories