Yakutia Becomes Latest Superjet Operator
Posted 20 December 2012 13:56
Russian carrier Yakutia has become the latest operator to take delivery of a Sukhoi Superjet SSJ100. The airline's first aircraft made its delivery flight from Ulyanovsk to its Yakutsk on December 18, 2012 and it has now been fitted with its service interior and painted in its full corporate livery. The airline is the second Russian customer for the type after national carrier Aeroflot but will be the first to introduce the aircraft in Russia's Far East region.
The jet will initially be used on domestic routes, according to Yakutia's director general, Ivan Prostit. "The aircraft will be put into operation in the near future. The airline passengers will be able to evaluate advantages of the new airliner during the flights from Yakutsk to Khabarovsk, Blagoveshchensk, Vladivostok and other cities of the Far East and Siberia", he said.
After its initial use within Russian skies, Yakutia also plans to utilise the Superjet on international routes from Yakutsk to Harbin (China), Niigata (Japan) and Seoul (South Korea), according to company sources. The delivery of the aircraft follows supplemental type certification for the SSJ100 to operate in tough climates across Russia, including the North of the country and airports in the arctic region, where Yakutia plans to operate flights to.
Yakutia has a commitment to acquire two SSJ100s and is due to receive the second unit in the first quarter of next year. Both aircraft will be configured in a two-class arrangement with seating for 93 passengers – 8 in Business Class and 85 in Economy. The airline currently operates a network that spreads across Russia and to destinations in Asia and handled around one million passengers in 2011. It also serves a number of European destinations although these are mainly flown on a seasonal basis.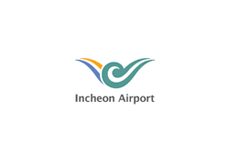 Incheon International Airport Corporation
Incheon International Airport is the gateway to S.Korea, and one of the busiest airports in Asia. Currently 71 airlines serve the airport linking 161 cities. Located at the geographic centre of Northeast Asia, the Airport has been operating for eight years, beginning operations in 2001. The...
---
---
All the news direct to your inbox!

Register with Routesonline and get all the latest air service development news in our weekly newsletter The HUB.
---
© 2013 UBM Aviation Routes, please click here to read our editorial guidelines.
Comments
Top Stories
Posted 11 December 2013 14:38

Posted 10 December 2013 13:45

Posted 11 December 2013 13:10

Posted 11 December 2013 11:50

Posted 10 December 2013 21:10
All Top Stories