Dragonair to Add Da Nang as Second Vietnamese Destination
Posted 04 January 2013 13:59
Hong Kong-based carrier Dragonair plans to launch a three-times-weekly service to Da Nang from March 28, 2013, subject to government approval. The new Da Nang service will further strengthen the airline's network in Asia and offer more choice and convenience to passengers travelling to and from Vietnam.
Da Nang will become the 12th destination launched or resumed by Dragonair since April 2012 and will be served from Hong Kong International Airport every Tuesday, Thursday and Sunday using an Airbus A320. Dragonair launched flights to Vietnam in October 2008 and currently offers a ten times weekly link to Hanoi. Its sister carrier Cathay Pacific also serves the Vietnam market with sixteen flights a week between Hong Kong and Ho Chi Minh City.
"Vietnam is becoming an increasingly important business and tourism destination and we are very excited about strengthening our presence in the country. Our new Da Nang service will facilitate more tourist traffic between Hong Kong and Vietnam and further boost Hong Kong's role as a major international aviation hub," said Patrick Yeung, chief executive officer, Dragonair.
In 2011 an estimated 626,000 O&D passengers flew between Hong Kong and Vietnam with around 7,000 O&D passengers travelling between Hong Kong and Da Nang despite the lack of direct air services. The majority of these passengers utilized the services of Vietnam Airlines, although around a fifth flew with Cathay Pacific via its, and Dragonair's flights to Hanoi and Ho Chi Minh City.
Da Nang, known for its beautiful coastlines, including the famed Danang Beach, is also home to three UNESCO World Heritage sites - Hoi An, My Son and Hue. The city's mix of natural, historical and cultural attractions makes Da Nang an ideal leisure destination. It was previously linked to Hong Kong by Pacific Airlines on a twice weekly basis using an Airbus A321 between April 2002 and July 2004.
This month Dragonair, an affiliate member of oneworld, will launch new services to Zhengzhou, Yangon and Wenzhou. The airline will also increase frequencies to a number of destinations during the 2013 summer schedule. Services to Wuhan will be enhanced from seven to nine flights per week from 31 March and one extra flight will be added to Jeju from the same date, making a total of four weekly flights to this increasingly popular Korean destination.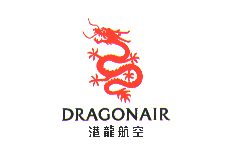 Dragonair
Dragonair, an affiliate member of oneworld, is a Hong Kong-based international airline, and a member of the Cathay Pacific Group. Established in 1985, the airline now operates a fleet of 15 A330-300s, six A321s and 11 A320s providing quality passenger and cargo services. The airline's network...
---
---
All the news direct to your inbox!

Register with Routesonline and get all the latest air service development news in our weekly newsletter The HUB.
---
© 2013 UBM Aviation Routes, please click here to read our editorial guidelines.
Comments
Top Stories
Posted 05 December 2013 12:50

Posted 01 August 2013 07:21

Posted 07 December 2013 06:18

Posted 30 May 2013 08:44

Posted 01 August 2013 07:02
All Top Stories