Turkish Airlines to Launch Sri Lanka Service from Feb 2013
Posted 08 January 2013 11:13
2nd Update at 0745GMT 08JAN13

As per 08JAN13 Sabre timetable display, Turkish Airlines plans to extend existing 5 weekly Istanbul – Male service to Colombo starting 01FEB13. Reservation for Istanbul departure opened at 0745GMT, Colombo departure opened 15 minutes later. From 31MAR13, operation will be reduced to 4 weekly, however it'll be operated by A340-300 instead of A330-200.
As a result of the service extension, operational schedule on Istanbul – Male is being revised, and TK has local traffic rights on Male – Colombo sector.
till 31JAN13
TK730 IST2025 – 0710+1MLE 330 x15
TK731 MLE0845 – 1410IST 330 x26
eff 01FEB13
TK730 IST0015 – 1100MLE1215 – 1415CMB 330 3
TK730 IST0110 – 1155MLE1310 – 1510CMB 330 x236
TK731 CMB2140 – 2240MLE0010+1 – 0545+1IST 330 x37
Around 0800GMT, CMB MLE IST loaded as TK9327 (picture below), but revised back to TK731 around 0815GMT.

Original update at 0740GMT 08JAN13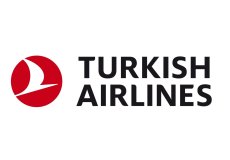 Turkish Airlines
Turkish Airlines is the national flag carrier airline of Turkey. Turkish Airlines started its journey 78 years ago with 5 aircraft. Currently, the Republic of Turkey's Prime Ministry Privatization Administration owns a 49.12% interest in THY, while 50.88% of shares are publicly traded. THY is...
Istanbul Ataturk Airport
Istanbul Ataturk International Airport (IST) is located on the European side of Istanbul, where most of the citizens live and most businesses and hotels are located . The international and domestic terminals have 282,800m2 and 63,200m2 floor areas respectively and have handled 45 million...
---
---
All the news direct to your inbox!

Register with Routesonline and get all the latest air service development news in our weekly newsletter The HUB.
---
© 2013 UBM Aviation Routes, please click here to read our editorial guidelines.
Comments
Top Stories
Posted 17 December 2013 18:19

Posted 17 December 2013 13:45

Posted 18 December 2013 13:05

Posted 30 May 2013 08:44

Posted 17 December 2013 12:21
All Top Stories