Aegean Airlines Adds New Routes from Thessaloniki in S13
Posted 23 January 2013 06:13
Update at 0500GMT 23JAN13

Aegean Airlines in Summer 2013 is adding more routes to Europe, with the addition of 3 routes from Thessaloniki. The Star Alliance member will add 2 new routes to Germany, while resuming 1 seasonal service to Italy.
Thessaloniki – Hanover eff 27MAY13 NEW 1 weekly A320 service
A3516 SKG1430 – 1615HAJ 320 1
A3517 HAJ1700 – 2040SKG 320 1
Thessaloniki – Milan Malpensa 04JUN13 – 10SEP13 Summer seasonal service resumes with A320, 2 weekly flights
A3554 SKG1005 – 1115MXP 320 24
A3555 MXP1205 – 1510SKG 320 24
Thessaloniki – Nuremberg eff 27MAY13 NEW 1 weekly A320 service
A3514 SKG0830 – 0945NUE 320 1
A3515 NUE1030 – 1345SKG 320 1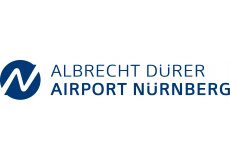 Nuremberg International Airport
What makes Nuremberg so attractive? Nuremberg region ranks in the Top 20 of the most important economic regions in Europe Nuremberg is the center of a metropolitan region with a population of approx. 3.5 million Nuremberg Messe is one of the leading exibition ground...
---
---
All the news direct to your inbox!

Register with Routesonline and get all the latest air service development news in our weekly newsletter The HUB.
---
© 2013 UBM Aviation Routes, please click here to read our editorial guidelines.
Comments
Top Stories
Posted 03 December 2013 13:00

Posted 04 December 2013 12:25

Posted 04 December 2013 11:10

Posted 04 December 2013 18:20

Posted 15 November 2013 12:28
All Top Stories