Spirit Airlines Adds New Routes from Los Angeles and Las Vegas from late-April 2013
Posted 31 January 2013 06:14
Update at 0500GMT 31JAN13

Spirit Airlines from 25APR13 introduces 3 domestic services that connects Los Angeles and Las Vegas. Planned routes as follow.
Houston – Los Angeles
NK217 IAH2105 – 2250LAX 319 D
NK216 LAX2340 – 0450+1IAH 319 D
Las Vegas – Baltimore
NK696 LAS2347 – 0720+1BWI 320 D
NK695 BWI1930 – 2122LAS 320 D
Las Vegas – Philadelphia
NK394 LAS2240 – 0628+1PHL 320 D
NK373 PHL1945 – 2212LAS 320 D
Spirit Airlines
Spirit Airlines empowers customers to save money on air travel by offering ultra low base fares with a range of optional services for a fee, allowing customers the freedom to choose only the extras they value. This innovative approach grows the traveling market and stimulates new economic...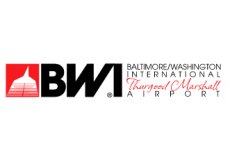 Baltimore/Washington International Airport
BWI sits at the center of the Washington/Baltimore region, the 4th largest travel market in the US. BWI handled 22.5 million passengers in CY 2011 and has 9 US scheduled carriers and 4 non-US carriers. Sixty-eight domestic markets are served nonstop with 332 daily departures, while 8...
---
---
All the news direct to your inbox!

Register with Routesonline and get all the latest air service development news in our weekly newsletter The HUB.
---
© 2013 UBM Aviation Routes, please click here to read our editorial guidelines.
Comments
Top Stories
Posted 04 December 2013 12:25

Posted 04 December 2013 18:20

Posted 04 December 2013 18:20

Posted 04 December 2013 11:10

Posted 05 December 2013 12:50
All Top Stories