EGYPTAIR to Increase Athens Service June – Oct 2013
Posted 31 January 2013 06:14
Update at 0520GMT 31JAN13

EGYPTAIR from 01JUN13 is increasing Cairo – Athens service. The Star Alliance member will operate this route 14 weekly flights, compared to 10 weekly in same period (June – October) in 2012.
Schedule as follows.
MS747 CAI1025 – 1325ATH 738 D
MS749 CAI1525 – 1830ATH E70 D
MS748 ATH1425 – 1520CAI 738 D
MS750 ATH1930 – 2030CAI E70 D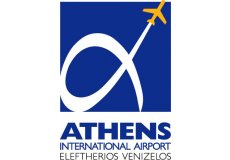 Athens International Airport S.A. - Eleftherios Venizelos
Athens International Airport is strategically located at the crossroads of three continents -offering substantial route opportunities , operational excellence , enhanced Developmental Policy towards its Airlines -Partners and one of the most generous Incentives' Scheme worldwide- visit us online...
---
---
All the news direct to your inbox!

Register with Routesonline and get all the latest air service development news in our weekly newsletter The HUB.
---
© 2013 UBM Aviation Routes, please click here to read our editorial guidelines.
Comments
Top Stories
Posted 05 December 2013 12:50

Posted 01 August 2013 07:21

Posted 07 December 2013 06:18

Posted 30 May 2013 08:44

Posted 01 August 2013 07:02
All Top Stories