DELTA to Start Seattle – Tokyo Haneda Service from June 2013
Posted 06 February 2013 12:13
Update at 0720GMT 06FEB13

DELTA starting 01JUN13 will launch Seattle – Tokyo Haneda operation, as it received final approval from the US Department of Transportation earlier this week. The Skyteam member will operate this route with Boeing 767-300ER aircraft on daily basis.
Reservation for this route is now open.
DL581 SEA2110 – 2330+1HND 767 D
DL580 HND0130 – 1840-1SEA 767 D
DL580 effective 03JUN13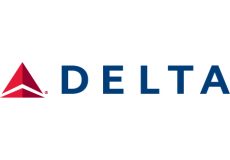 Delta Air Lines
Delta Air Lines serves more than 160 million customers each year. With an industry-leading global network, Delta and the Delta Connection carriers offer service to nearly 315 destinations in 59 countries on six continents. Headquartered in Atlanta, Delta employs 80,000 employees worldwide. A...
---
---
All the news direct to your inbox!

Register with Routesonline and get all the latest air service development news in our weekly newsletter The HUB.
---
© 2013 UBM Aviation Routes, please click here to read our editorial guidelines.
Comments
Top Stories
Posted 05 December 2013 12:50

Posted 01 August 2013 07:21

Posted 07 December 2013 06:18

Posted 30 May 2013 08:44

Posted 01 August 2013 07:02
All Top Stories