DELTA to Start Ft. Lauderdale – Mexico City Service from July 2013
Posted 12 February 2013 12:21
Update at 0720GMT 12FEB13

Subject to Government Approval, DELTA from 01JUL13 is to launch Ft. Lauderdale – Mexico City service, on board Boeing 737-700 aircraft. This route operates once a day.
DL386 FLL0700 – 0930MEX 73W D
DL385 MEX1845 – 2255FLL 73W D
Service from Ft. Lauderdale begins from 02JUL13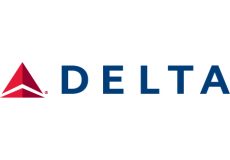 Delta Air Lines
Delta Air Lines serves more than 160 million customers each year. With an industry-leading global network, Delta and the Delta Connection carriers offer service to nearly 315 destinations in 59 countries on six continents. Headquartered in Atlanta, Delta employs 80,000 employees worldwide. A...
---
---
All the news direct to your inbox!

Register with Routesonline and get all the latest air service development news in our weekly newsletter The HUB.
---
© 2013 UBM Aviation Routes, please click here to read our editorial guidelines.
Comments
Comments
Top Stories
Posted 10 December 2013 13:45

Posted 09 December 2013 13:40

Posted 01 August 2013 07:21

Posted 09 December 2013 12:20

Posted 01 August 2013 07:02
All Top Stories