WestJet Increases Calgary – Los Angeles Service from late-April 2013
Posted 12 February 2013 12:21
Update at 0820GMT 12FEB13

WestJet starting 28APR13 is increasing operations on Calgary – Los Angeles service, which sees service increases from 11 to 14 weekly. Schedule as follows.
WS1510 YYC1400 – 1606LAX 73W D
WS1500 YYC1920 – 2126LAX 73W D
WS1501 LAX0850 – 1249YYC 73W D
WS1511 LAX1655 – 2054YYC 73W D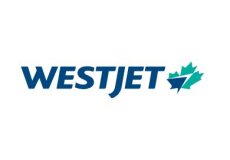 WestJet
WestJet is Canada's most preferred airline, offering scheduled service to 81 destinations in North America, Central America and the Caribbean. Powered by an award-winning culture of care, WestJet has pioneered low-cost flying in Canada. Recognized nationally as a top employer, WestJet now has...
---
---
All the news direct to your inbox!

Register with Routesonline and get all the latest air service development news in our weekly newsletter The HUB.
---
© 2013 UBM Aviation Routes, please click here to read our editorial guidelines.
Comments
Comments
Top Stories
Posted 06 December 2013 12:24

Posted 06 December 2013 12:24

Posted 05 December 2013 12:50

Posted 30 May 2013 08:44

Posted 01 August 2013 07:21
All Top Stories