JetStar Replaces QANTAS on Sydney – Ayers Rock Route from June 2013
Posted 12 February 2013 12:21
Update at 0840GMT 12FEB13

From 04JUN13, JetStar Airways will replace QANTAS service on Sydney – Ayers Rock route. JetStar will operate 4 weekly service on board Airbus A320 and will carry QANTAS' "QF" code, but QF coded flights can only booked when connecting from/to another QANTAS International flight.
JQ660/QF5660 SYD1030 – 1335AYQ 320 x136
JQ661/QF5661 AYQ1420 – 1745SYD 320 x136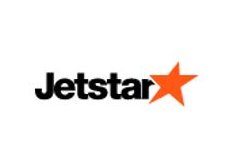 Jetstar Airways
Jetstar Airways is a low-cost airline based in Melbourne, Australia, and is a subsidiary of Qantas. It operates an extensive domestic network and regional and some international services. It has a sister operation called Jetstar Asia which has an extensive operation through out Asia. From...
Qantas Airways Limited
Qantas is the national airline for Australia serving over 85 major cities (including around 45 through codeshare services) in 36 countries throughout the Asia-Pacific, the Americas, Europe and South Africa. An extensive domestic network serves over 55 destinations, supported by feeder services...
---
---
All the news direct to your inbox!

Register with Routesonline and get all the latest air service development news in our weekly newsletter The HUB.
---
© 2013 UBM Aviation Routes, please click here to read our editorial guidelines.
Comments
Comments
Top Stories
Posted 05 December 2013 12:50

Posted 01 August 2013 07:21

Posted 07 December 2013 06:18

Posted 30 May 2013 08:44

Posted 01 August 2013 07:02
All Top Stories