Royal Jordanian to Offer Algiers Connection
Posted 12 February 2013 21:41
Oneworld alliance member Royal Jordanian is to introduce its first scheduled link into Algeria this month with the inauguration of air services between Queen Alia International Airport in Amman and the North African country's capital city of Algiers. The twice weekly operation will start from February 25, 2013 and will be boosted to three times weekly schedule from April 1, 2013 to meet an anticipated growth in passenger demand.
According to Royal Jordanian's President and Chief Executive Officer, Amer Hadidi, this latest network growth is based on the carrier's network market research which has shown a strong demand for business travel particularly supporting interests in the pharmaceutical industry. He also suggests a notable demand from medical tourists as Jordan is fast becoming a very attractive destination for medical tourism in the region.
This business demand will be supplemented by leisure traffic boosting tourism visitors to each country and deepening economic relations. The route is also intended to help the movement of goods between the two countries with Algeria viewed as a promising market that for exportation of Jordanian products. The link will also further feed Royal Jordanian's network from Queen Alia International Airport with particularly strong demand anticipated for markets like Jeddah and Medina allowing Algerian passengers to transit in Amman to conduct Umrah and Hajj in Saudi Arabia.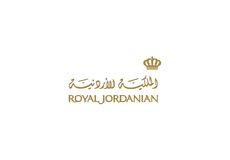 Royal Jordanian Airlines
Royal Jordanian Airlines is the flag carrier of Jordan, operating scheduled international services to over 50 destinations in the Middle and Far East, North Africa, Europe and North America. Its main base is Queen Alia International Airport Royal Jordanian is a Oneworld member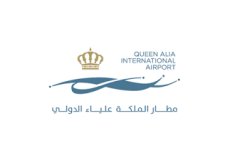 AIG - Queen Alia International Airport
Who is Airport International Group? AIG is a Jordanian consortium of companies which has gathered regional investors and international experts in construction and airport operations to fulfill its mandate as granted by the Hashemite Kingdom of Jordan: to manage and redevelop Jordan's...
---
---
All the news direct to your inbox!

Register with Routesonline and get all the latest air service development news in our weekly newsletter The HUB.
---
© 2013 UBM Aviation Routes, please click here to read our editorial guidelines.
Comments
Comments
Top Stories
Posted 10 December 2013 13:45

Posted 09 December 2013 13:40

Posted 01 August 2013 07:21

Posted 09 December 2013 12:20

Posted 01 August 2013 07:02
All Top Stories