Air Namibia Cancels Accra Service from April 2013
Posted 08 March 2013 12:22
Update at 0820GMT 08MAR13

Air Namibia from 11APR13 is cancelling Windhoek – Accra service, where it currently operates 3 weekly flights with Airbus A319 aircraft. Existing schedule (March 2013) as follows.
SW701 WDH1650 – 2020ACC 319 357
SW761 ACC2250 – 0605+1WDH 319 357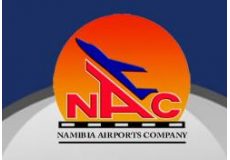 Hosea Kutako International Airport Windhoek
Hosea Kutako International Airport (HKIA) is situated 45 km east of Windhoek, the capital city of Namibia. Hosea Kutako is Namibia's only international airport, complementing the airport capacity of other hubs within Southern Africa. The Airport handles over 814 810 passengers...
---
---
All the news direct to your inbox!

Register with Routesonline and get all the latest air service development news in our weekly newsletter The HUB.
---
© 2013 UBM Aviation Routes, please click here to read our editorial guidelines.
Comments
Comments
Top Stories
Posted 05 December 2013 12:50

Posted 05 December 2013 13:55

Posted 06 December 2013 12:24

Posted 30 May 2013 08:44

Posted 04 December 2013 18:20
All Top Stories