China Southern to Start Dayong – Taipei Service from April 2013
Posted 08 March 2013 12:22
Update at 0840GMT 08MAR13

China Southern Airlines from 01APR13 is introducing Dayong – Taipei Taoyuan service, offering 3 weekly flights on board Airbus A320 aircraft. Operational schedule as follow.
CZ3025 DYG1530 – 1830TPE 320 125
CZ3026 TPE1135 – 1440DYG 320 125
China's CAAC also granted CZ rights to operate Urumqi – Taipei Taoyuan and Xining – Taipei Taoyuan.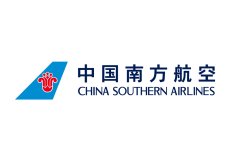 China Southern Airlines
China Southern Airlines Co., Ltd., a proud member of SkyTeam, is directly affiliated with China Southern Air Holding Company, specializing in air transportation services. With headquarters based in Guangzhou, China Southern Airlines' company logo can be seen around the globe with a...
---
---
All the news direct to your inbox!

Register with Routesonline and get all the latest air service development news in our weekly newsletter The HUB.
---
© 2013 UBM Aviation Routes, please click here to read our editorial guidelines.
Comments
Comments
Top Stories
Posted 11 December 2013 14:38

Posted 10 December 2013 13:45

Posted 11 December 2013 13:10

Posted 11 December 2013 11:50

Posted 10 December 2013 21:10
All Top Stories