Tiger Airways/Mandala Airlines Boosts Singapore – Jakarta Service from mid-June 2013
Posted 29 May 2013 12:16
Update at 0700GMT 29MAY13

Tiger Airways and Mandala Airlines from 14JUN13 will increase operations on Singapore – Jakarta route, where combined operations becomes 5 daily, instead of current 3 daily. Schedule as follow.
TR2276 SIN0555 – 0645CGK 320 D
TR2274 SIN0810 – 0855CGK 320 D
TR2272 SIN1810 – 1910CGK 320 D
RI803 SIN2100 – 2140CGK 320 D
RI801 SIN2215 – 2255CGK 320 D
RI1861 CGK0700 – 0940SIN 320 D
TR2277 CGK0725 – 1010SIN 320 D
TR2275 CGK0945 – 1240SIN 320 D
RI802 CGK1745 – 2030SIN 320 D
TR2273 CGK1940 – 2230SIN 320 D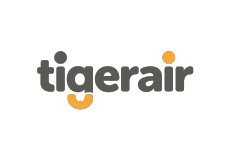 Tiger Airways Singapore
Tiger Airways Singapore is a fully owned subsiduary of Tiger Airways Holdings Limited, which is listed on the Singapore Exchange. Established in September 2004 it is now Singapore's largest low-cost airline serving 21 destinations across 9 countries from its base at Singapore's Changi...
---
---
All the news direct to your inbox!

Register with Routesonline and get all the latest air service development news in our weekly newsletter The HUB.
---
© 2013 UBM Aviation Routes, please click here to read our editorial guidelines.
Comments
Comments
Top Stories
Posted 05 December 2013 12:50

Posted 05 December 2013 13:55

Posted 06 December 2013 12:24

Posted 30 May 2013 08:44

Posted 04 December 2013 18:20
All Top Stories