US Airways Resumes Phoenix – Miami Service from late-October 2013
Posted 10 July 2013 12:18
Update at 0700GMT 10JUL13

US Airways from 27OCT13 begins Phoenix – Miami operation, offering daily service on board Airbus A320 aircraft. The Star Alliance member last operated this route in May 2007.
US458 PHX1550 – 2205MIA 320 D
US433 MIA0710 – 1022PHX 320 D
US433 from Miami begins from 28OCT13. Above schedule effective 03NOV13.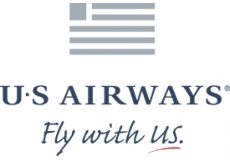 US Airways
US Airways, along with US Airways Shuttle and US Airways Express, operates more than 3,000 flights per day and serves 198 communities in the U.S., Canada, Mexico, Europe, the Middle East, the Caribbean, Central and South America. As a member of the Star Alliance, it has a fleet of 357...
Miami International Airport
Miami International Airport has grown to become the #2 gateway to the United States and largest U.S. gateway to Latin America and the Caribbean. MIA is the leading international freight airport in the U.S. and in the world's top 10. MIA welcomed over 38 million passengers in 2011, with...
---
---
All the news direct to your inbox!

Register with Routesonline and get all the latest air service development news in our weekly newsletter The HUB.
---
© 2013 UBM Aviation Routes, please click here to read our editorial guidelines.
Comments
Comments
Top Stories
Posted 17 December 2013 18:19

Posted 17 December 2013 13:45

Posted 18 December 2013 13:05

Posted 30 May 2013 08:44

Posted 17 December 2013 12:21
All Top Stories