Philippine Airlines to Start Manila – London Heathrow Service from November 2013
Posted 13 September 2013 18:19
Update at 1630GMT 13SEP13

Philippine Airlines from 04NOV13 resumes service to Europe, as the airline operates Manila – London Heathrow service 5 times a week, on board Boeing 777-300ER aircraft. Reservation for this route opened today.
PR720 MNL0805 – 1400LHR 77W 1
PR720 MNL0820 – 1415LHR 77W 47
PR720 MNL0830 – 1425LHR 77W 36
PR721 LHR1615 – 1250+1MNL 77W 1
PR721 LHR1715 – 1350+1MNL 77W 47
PR721 LHR1905 – 1540+1MNL 77W 36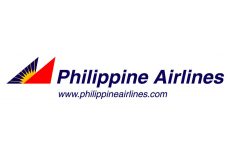 Philippine Airlines
As the largest airline of the Philippines, Philippine Airlines, Inc. has an extensive domestic and international route network and is an important contributor to the Philippine economy. The Airline operates under a franchise, granted by the Philippine government under Presidential Decree...
---
---
All the news direct to your inbox!

Register with Routesonline and get all the latest air service development news in our weekly newsletter The HUB.
---
© 2013 UBM Aviation Routes, please click here to read our editorial guidelines.
Comments
Comments
Top Stories
Posted 05 December 2013 12:50

Posted 01 August 2013 07:21

Posted 09 December 2013 12:20

Posted 30 May 2013 08:44

Posted 01 August 2013 07:02
All Top Stories