Brussels Airport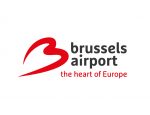 Organisation Type:

15 Million +

ICAO:

EBBR

IATA:

BRU

Website:

Telephone:

32 27534163

Country:

Belgium
Status update: "has updated their Catchment and Demographics page within their profile"
Facts (Overview)
Brussels is the Capital of Europe; it is both politically and economically at the Heart of the European Union.
In 2012 Brussels Airport welcomed 19 million passengers, which is the highest passenger number registered since 2001. 88 airlines operate from the 3 non-congested runways, generating more than 220,000 movements p.a. More than 750,000 tonnes of flown and trucked cargo pass through Brussels Airport, making it the 6th largest cargo airport in Europe, (excluding the 3 integrator hubs).
The Brussels Airport network is growing rapidly: in 2012, new routes were added to our map, operated by existing and two new carriers: Air Europa and Germanwings. It is all about bringing the world closer to the Heart of Europe: new destinations include Cork, Ponta Delgada, Ohrid, Skopje, Fez and Rabat. Other routes are being reinforced by additional frequencies & capacity.
Figures
Number of Terminals:

1

Urban population:

1 million

Total Catchment Population:

Within 60 mins: 8 million; within 90 mins: 20 million

Number of Runways:

3

Length of main runway (m):

07L/25R: 3638m; 07R/25L: 3211m; 02/20: 2984m

Operational Opening Hours:

24h

Ownership:

25% Federal Government; 75% OTPP & MIEF

Number of Direct Destinations:

231

List of Top 5 airlines:

Brussels Airlines, Jetairfly, Thomas Cook Airlines, Jet Airways, easyJet

Passenger Numbers (mppa):

(per year, 2012): 19.0 million

Cargo Tonnes (p.a.):

(per year, 2012): 459,000 tonnes

Number of Serving Airlines:

74 passenger airlines, 14 cargo airlines

Aircraft Parking Stands:

110 (of which 54 contact stands)
Contacts

BRU Aviation Marketing Team

Awards

Events
Upcoming Key Routes

0

Underserved Key Routes

10

Unserved Key Routes

24
Last updated: Sep 12, 2012
Last updated: Aug 24, 2012
Last updated: Jul 11, 2012
Last updated: Jun 22, 2012
Last updated: Mar 4, 2013
Last updated: Jul 18, 2012
Back to Top