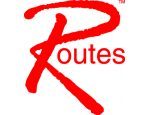 Organisation Type:

Others

Website:

Country:

United Kingdom
Facts (Overview)
The Routes Advisory Panel was formed in December 2010 and brings together a select group of senior industry leaders to discuss and understand the key issues and challenges for route development within the aviation industry. The panel explores past and present Routes events and concept ideas, with the aim of ensuring that Routes products and services continue to serve the needs of the Route Development community and that Routes is recognised as the route development leadership forum.
The panel meets on a bi-annual basis for half a day and the meetings are structured into a series of discussions, focusing on topics that are currently affecting Route Development. In addition, the panel explores ways in which Routes can develop its portfolio of products and services for the future to ensure that it continues to meet the needs of clients.

The Routes Advisory Panel routesonline discussion group provides the panel with a forum to continue the dialogue between meetings and allows for questions, discussion points and information about future meetings to be communicated to the panel.
Figures
Contacts

Routes Advisory Panel

For further details connect with Carolyn Burnett via 'Contacts' module below

Events
Back to Top