Air Malta re-connects Europe to North Africa with its new route to Tunis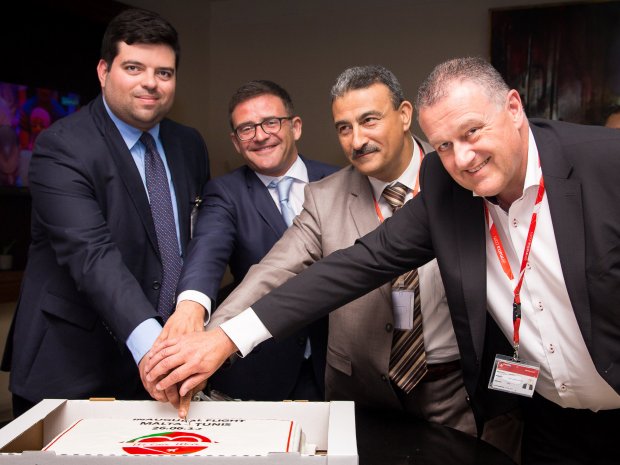 Air Malta inaugurated today a new scheduled service to the North African City of Tunis.
This service also heralds the national airline's return to North Africa. The Maltese airline is resuming services to Tunis after an absence of eight years, initially with a three times a weekly operation.
Thanks to short and convenient transfers through Malta International Airport, this new Air Malta service will offer seamless flight connectivity between Tunisia and the European cities of Vienna, London, Rome, Amsterdam, Prague, Munich, Brussels, Marseille, Catania, Milan and Zurich. Air Malta will also provide full cargo services on this route opening up a new cargo gateway to/from Tunisia and beyond.
Mr Paul Sies, Chief Commercial Officer; stated, "The launch of this route initiates Air Malta's position as a carrier connecting the islands to important regions in Europe and North Africa, this besides the many connections it already offers across the Mediterranean and beyond. We are very excited to be one of the first European airlines to resume regular services to Tunis. Through this launch we are not just offering another new destination on our route network but we are also extending our services by opening a new gateway connecting Europe and North Africa thereby facilitating the movement of passengers and cargo between the two continents; may many other (north) African destinations follow.''