Germania signs codeshare agreement with Sky Express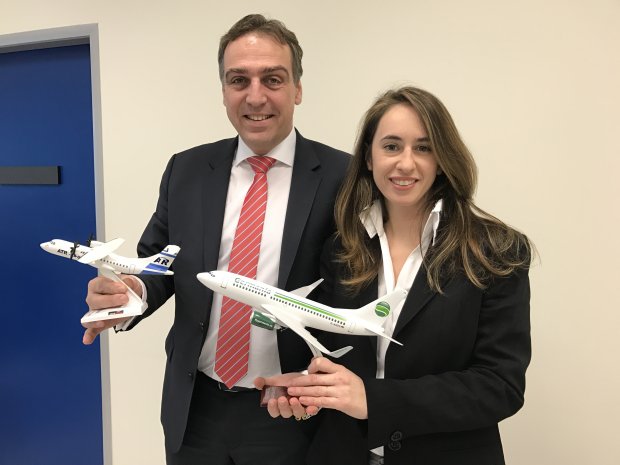 New twice weekly flights from Bremen and Nuremberg to Athens Onward connections to 14 Greek islands Special packages available for island-hopping
Germania and Greek airline Sky Express have signed a code share agreement which will considerably expand the network of holiday destinations available over the forthcoming year. The agreement was signed by the Chief Executives of both airlines on Wednesday 11th January at a ceremony in Athens. This means that Germania and Sky Express will work together to carry passengers to and from the Greek islands. Every Monday and Thursday, from 4th May, Germania will fly to the Greek capital from Bremen, and from Nuremberg from 12th June 2017. Sky Express will transport passengers to onward destinations within its network, on either the same or the following day. Destinations from Athens include the 14 Greek islands of Crete (Heraklion and Sitia), Santorini, Mykonos, Karpathos, Skiathos, Paros, Kythira, Ikaria, Zakynthos, Chios, Astypalaia, Syros, Naxos and Milos.
The codeshare agreement means that Germania can offer its passengers a wide range destinations in the Greek islands, without having to provide direct flights. Passengers will be able to tailor their holidays individually and can visit various beautiful destinations located in the deep blue of the Aegean Sea.
Germania will use an Airbus A319 (150 seats) and Boeing 737 (148 seats) to transport passengers from Bremen and Nuremberg. Sky Express will then use ATR42 (48 seats) turbo-prop aircraft for onward journeys. Flights to and from Athens can already be booked online and ticket prices start at 69 Euros one-way. The codeshare arrangements will be implemented by the end of January, which means that onward flights and island hopper packages can be booked from February 2017. Further co-operation with other German airports is planned for 2018.
"The codeshare allows both airlines to combine their strengths", said Karsten Balke, Germania's CEO, upon signing the agreement. "For many years, passengers have experienced Germania's reliable and comfortable service to Greece, and now the airport hub in Athens offers many more possibilities for onward journeys."
Sky Express's CEO, Niki Karagoule, highlighted the added value for passengers. "Thanks to the codesharing, we can offer holidaymakers from Germany the opportunity to enjoy individual tailor made holidays on a variety of Greek islands. This cooperation is fully aligned with Sky Express' strategy to strengthen its network and enhances the sustainable touristic growth of the Greek islands."
This development complements Germania's existing connections between Germany and Greece. For the first time, holiday makers to Rhodes, Kos and Crete can visit different islands during a package holiday, thanks to the agreement. Sky Express will facilitate flying between the islands and island hopping.