New flight connections between Dortmund and Baltic Sea Island, Usedom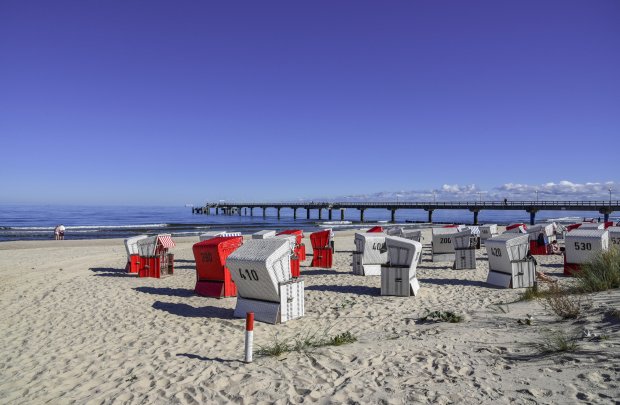 BERLIN – 10. February 2017
When it comes to the beautiful Baltic Sea, Germania is making an exception to its usual strategy by adding a domestic flight to its schedule. Later this summer, the airline with the distinctive green and white livery will be connecting North Rhine-Westphalia with the island of Usedom, with direct flights on Saturdays from Dortmund to Heringsdorf. From 02. September to 28. October, Germania will be operating a Boeing 737-700 on the one-hour flight to and from Usedom.
With an annual average of almost 2,000 hours of sunshine, Usedom is the sunniest region in Germany. This makes it the ideal destination for a walk along Europe's longest promenade, for cycling, rambling, horse riding and playing golf. The sea retains the warmth of summer and even if temperatures drop, the calming sound of the waves provides a relaxing experience.
"Adding this destination to our schedule highlights our commitment to offering flight options outside peak travel periods," says Claus Altenburg, Director of Sales, Germania.
"Those seeking rest and relaxation can extend their summer break with a visit to the Baltic Sea and, conversely, flights from Usedom to Dortmund offer easy onward connections to Palma in Mallorca. Passengers from northern Germany will be able to reach the Spanish island with great ease. Similarly, we are also flying from Nordholz Airport in northern Germany to Palma in Mallorca in September and October 2017."
"The island is a popular holiday destination and attracts many visitors long after the school summer holidays in North Rhine-Westphalia have ended. We are delighted to be working together with our airline partner Germania to offer flights to Heringsdorf this year," says Udo Mager, Managing Director of Dortmund Airport.