Cargo operations mobilized for covid 19 fight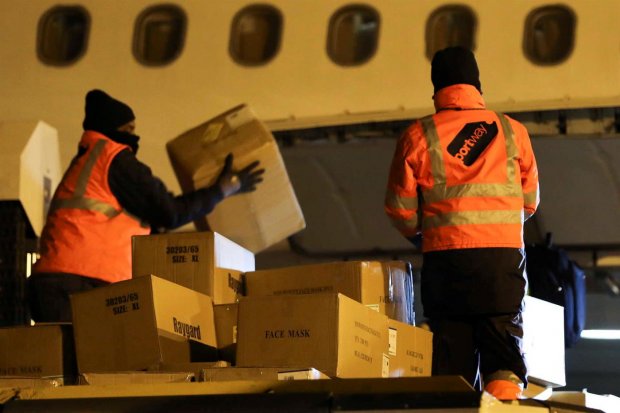 The Hi Fly Airbus A340, which arrived this Friday from China with medical supplies to fight the Covid-19 pandemic, is at the Beja Civil Air Terminal (TCBeja) undergoing a "transformation" for freighter.
In order to increase their cargo capacity, for new trips to Shanghai, technicians from Mesa, a company of the Portuguese airline group, are removing the seats from the commercial aircraft that has the capacity to carry 240 passengers.
The aircraft landed last Friday, around 8.10 p.m., in Lisbon with 24 tons of the 35 planned with medical supplies, including gloves, masks and protective suits.
The flight was chartered by the Mirpuri Foundation (MP), a foundation linked to the family that owns Hi Fly, and also had the support of several public and private entities, with MF making an additional donation of 100 thousand euros to make the operation possible.
The aircraft will return to Shanghai next Thursday, April 2, to transport to Portugal the reagents for testing and the fans that could not be transported this Friday.
Learn more at
https://www.ana.pt/en/passenger-guide