Milano Malpensa: United Airlines Joins the Covid Tested Flight Programme in Italy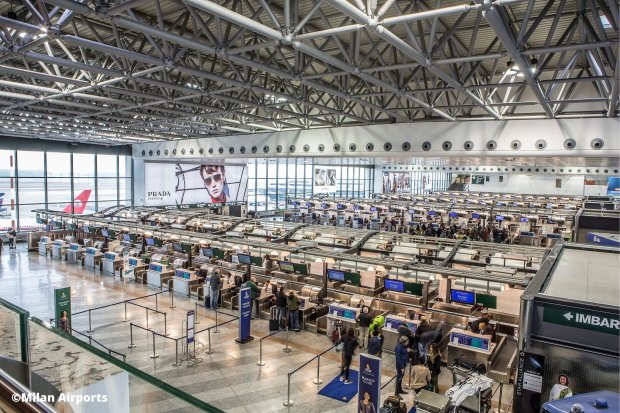 Available to Italian customers flying from New York/Newark to Milan Malpensa.
United customers flying to Milan Malpensa from New York/Newark can now benefit from a new testing programme which allows them to be tested on arrival in Italy.
Customers travelling from New York/Newark to Milan Malpensa must first present at check-in the negative result of a PCR or rapid antigen test performed 48 hours before departure.
Upon arrival in Milan Malpensa, passengers will be directed to a rapid testing area for temperature screening and to perform an additional antigen test. Upon receiving a negative test result locally, customers will avoid the need to quarantine in Italy. If passengers test positive on arrival, they will undergo additional testing and are subject to quarantine until the test result is available. They are released from quarantine if the test result is negative but are subject to further quarantine if the result is positive.
For more information, please visit: https://www.milanomalpensa-airport.com/en/passenger-guide/news/covid-tested-flights.
Customers flying from Milan Malpensa to New York/Newark are still required to provide proof of a negative Covid-19 test (PCR or antigen) carried out within a maximum of 48 hours before departure, to be presented at check-in. This test can be taken in Milan Malpensa. The same test has to be shown to immigration in the United States upon arrival. Although additional Covid-19 testing will not be required, passengers may be subject to quarantine requirements which vary by state and local authorities.
Until 30 June 2021, testing on arrival at and departure from Milan Malpensa will be free-of-charge.
UA810 - Mon/Wed/Thu/Sat - MXP-EWR - 10:30 a.m. - 1:15 p.m. - Boeing 787-9
UA809 - Tues/Wed/Fri/Sun - EWR-MXP - 6:55 p.m. - 8:40 a.m. +1 - Boeing 787-9
Starting June 5th 2021.
UA810 - Mon/Wed/Thu/Fri/Sun - MXP - EWR - 10:30 a.m. - 1:15 p.m. - Boeing 787-9
UA809 - Tues/Wed/Thu/Sat/Sun - EWR - MXP - 6:55 p.m. - 8:40 a.m. +1 - Boeing 787-9