CPH expects significant negative impact on Corona crisis performance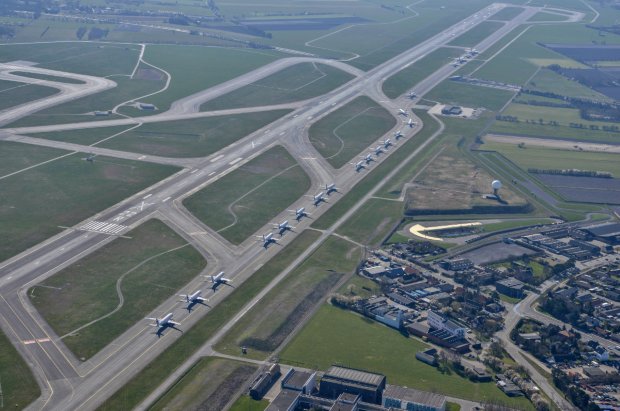 The COVID-19 pandemic's travel restrictions and border closures have hit aviation hard. This also applies to Copenhagen Airports A / S (CPH), where passenger traffic has been reduced to levels not seen since World War II. This has a negative impact on CPH's financial expectations for 2020, and the airport now expects to realize a total deficit for the year.
The great uncertainty created by the health crisis for air traffic in Denmark and in the rest of the world has made it so far impossible to assess the impact of the crisis on CPH's economy. However, it is now clear that the Corona crisis will have a significant negative impact on CPH's turnover and profit in 2020.
Given the year-to-date financial development and the prospect of very limited passenger traffic for the rest of the year, CPH expects a significant drop in revenue compared with 2019. Compared to the cost of keeping the airport operational, CPH now expects to realize a total loss for 2020 of between DKK 450 and 750 million after taxes. This includes the effect of various state aid packages. Without these, the post-tax deficit would range between DKK 700 and DKK 1,000 million.
Expectations remain subject to great uncertainty. depend on the development of air traffic for the rest of the year.
Continued strict cost focus and more efficient organization of operations
As announced in the company announcement of March 17, 2020, Copenhagen Airports has implemented a number of operational and investment savings in recent months in order to adjust costs to the current level of activity. In total, operational savings have been initiated for up to DKK 250 million. In addition, it is expected that ongoing projects and investments that are temporarily put on hold or postponed will collectively result in CAPEX savings in the airport's investment program of around DKK 600-700 million. by 2020.
CPH continues to enroll in the state's wage compensation scheme, where approximately 2,200 employees, equivalent to 1,600 full-time positions, are remunerated with partial compensation for CPH's salary expenses. However, the compensation has far from been enough to cover the costs associated with keeping the airport operational.
Therefore, CPH will continue to focus on adjusting the airport's costs and operating activities to match the expected future passenger development.
The trend in passenger traffic in the coming months is subject to great uncertainty. Parts of the airport's operations have already been shut down to handle the significantly lower passenger traffic, and a general shutdown has been introduced. At the same time, the airport needs to take steps that will align day-to-day operations more sustainably with the consequences of the changed conditions caused by COVID-19. The focus is on planning the work in the passenger-facing functions as efficiently as possible, so that in the future it is optimally organized according to expectations of far fewer passengers in both 2020 and 2021. Specifically, the way to plan and organize the work in the airport's largest unit Security will be changed . CPH's management has therefore terminated eight of 45 local agreements and four of 14 so-called customary agreements - all of which deal with planning and organization of guard and rotation arrangements for over 970 security personnel. The basic security agreement is maintained unchanged.
"Aviation is in a very serious situation. Although there have recently been positive announcements of more lenient travel restrictions, it will probably take a long time for commercial passenger traffic to return to pre-COVID-19 levels. This is clearly reflected in our financial expectations for this year, so we need to continue to have a strict cost focus and organize our operations so that we can handle the significantly fewer passengers more efficiently. "CPH aims to retain as many jobs as possible - but we must as management, at the same time, equip the company to endure the rest of the crisis without losing strength, which will at worst mean weakening Copenhagen as a hub for international air traffic in competition with airports in the countries around us, "says CEO Thomas Woldbye of Copenhagen Airports.