Ryanair base at Krakow Airport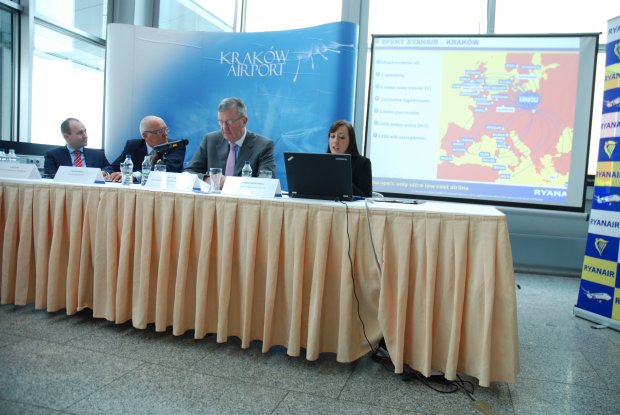 Today, on 12th of December 2012, Ryanair announced a Krakow Airport as its 53rd base.
We are delighted to announce that Krakow Airport will become Ryanair's 53rd base from summer 2013.
Carrier will base 2 aircraft and serve 1,6 million passengers per annum at the airport.
Ryanair network at Krakow Airport will now boast 31 routes in total.
Ryanair development will effectively supplement an offer from legacy carriers serving main hubs in Europe.
New base network will also nicely coexist with routes operated to Krakow Airport by other LCCs.