Cork Airport To Attend Routes Europe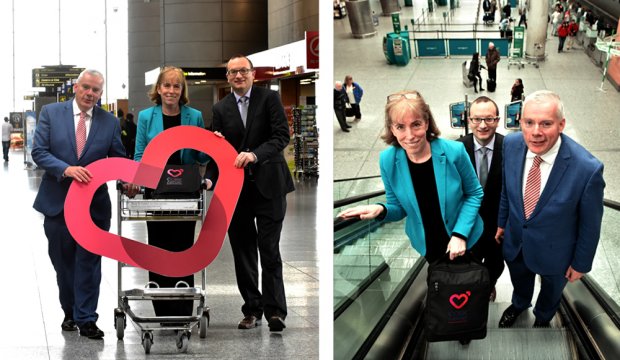 Members of Cork Airport's management team are flying out to the Polish city of Kraków in Poland to attend Routes Europe.
The event, which takes place from April 23 to April 26, is one of the largest regional aviation conferences in the world and will see airlines, airports and tourism authorities from across Europe come together to do business.

It is expected that 1200 of the most influential aviation professional from across the world will be in attendance, many of whom will be looking for new business opportunities.

Niall MacCarthy, Cork Airport's Managing Director will lead the delegation. "Promoting the region and Cork as the gateway to the South of Ireland is at the heart of what we do. We have a really busy few days ahead at Routes Europe, which is a great event to do business at. We ultimately secured the Düsseldorf route with Aer Lingus through discussions that started at the conference last year. We are hoping to emulate that success this year and build on it," he said.

"Cork Airport has cemented its position as the busiest and best connected international airport in the country after Dublin, serving over two million passengers each year. We're continuously working to build on this, introducing new routes and serving even more passengers," he added.

Since January there has been a 10.5% increase in passenger numbers at Cork Airport. It is expected that overall passenger numbers will rise from 2.07 million in 2015 to 2.24 million in 2016, an increase of 8%.

Mr. MacCarthy will be accompanied by Anita Gackowska, Head of Aviation Marketing and Mathias Richter, Aviation Marketing Specialist at the three-day event. The airport team will spend time meeting with airlines and airports as part of their ongoing relationship building and data sharing strategy.

Marketing Cork Airport and Cork as the Gateway to the South of Ireland is at the heart of this approach. This will include working to secure new routes for tourism as well as business to support the thriving ITC and Pharma industries in the region.

Katie Bland, Director of Routes, said: "We are really pleased to welcome the delegation from Cork Airport. I know that they have been a very productive team here in the past and I have no doubt they will take every opportunity this event presents them with. Routes Europe has a great reputation as a place for doing business and we would expect this year to build on that success."

Cork Airport is now home to more than 50 routes with nine new routes taking off this year including Düsseldorf with Aer Lingus, London City, Nantes and La Rochelle with CityJet, Madrid with Iberia Express, Cardiff with Flybe, Southampton and Leeds Bradford with Aer Lingus Regional as well as Menorca with Lee Travel and Stein Travel.

Last week Cork Airport welcomed the news that the US Department of Transportation has taken the next step in paving the way for Norwegian Air International to commence the first transatlantic service from Cork Airport. A final decision is expected in relation to this on May 13 next.