Cork Airport COVID-19 Update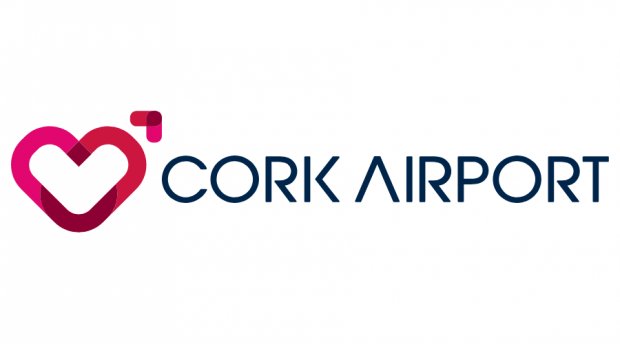 Passengers travelling through Cork Airport will see a series of new public health measures across the terminal to protect and enhance the health and safety of passengers and staff in the light of the COVID-19 pandemic as the airport starts the gradual ramp up of its operations to cater for more flights and passengers.

The new measures reflect Ireland's national COVID-19 guidelines, and also best practice in the European aviation sector as set out in the recent guidelines devised by the European Aviation Safety Agency (EASA) and European Centre for Disease Prevention and Control (ECDC), to ensure that passengers feel safe and secure as they arrive and depart from Cork Airport.
https://www.youtube.com/watch?v=YEm4egTSf1c&feature=emb_logo

So what will be new at Cork Airport?
Only those travelling should enter the Departures or Check-in area of the terminal and passengers are strongly recommended to wear a face mask throughout their entire travel journey, beginning at the departing airport, throughout the flight and until they have exited the airport terminal on arrival at their destination. Passengers should bring their own face mask from home, but if they forget to do so, masks will be available for purchase at the airport.
Passengers are recommended to check-in online via their airline's website or mobile app before they arrive at the airport if possible. Plexiglass separation screens have been installed at all check-in desks for passengers who must manually check-in at the airport or drop off baggage. Over 50 plexiglass screens and over 30 sanitising units/stations have been put in place throughout the terminal.
All queuing areas have been reconfigured with graphics and signage throughout the terminal to remind everyone of the importance of social and physical distancing. Signage, outlining the maximum numbers permitted in toilets, lifts and breakrooms, has also been installed.
Social distancing public address announcements, reminding passengers to observe physical distancing as advised by the Irish Department of Health, are also being played at frequent intervals.
State of the art (Covid-19 specifically tailored) cleaning and disinfection of all contact surfaces throughout the terminal, including check-in counters, self-service kiosks, escalator handrails is being deployed. The frequency of cleaning in high volume areas has also been intensified to every 60 minutes.
Passengers should present their boarding card to the Airport Security Officer through the plexiglass screen. An intensified cleaning schedule of security trays is also being deployed.
Announcements reminding all arriving passengers into Cork to complete Passenger Locator Forms as required by the Irish Government and the Irish Department of Health are being made for all arriving flights in advance of approaching Immigration Officers at Passport Control.
Socially distanced seating arrangements and plexiglass separation at boarding gates are in place. An intensified cleaning of boarding gate areas and touch points is also the new norm.
Passengers are requested to limit the use of cash in shops, bars and restaurants, with contactless payments the preferred choice across all outlets when they reopen. Socially distanced seating will be in place and no open serve/self-serve options will be available.
Passengers are recommended to pre-book car parking in advance online. Contactless pay machines and entry columns are in all car parks. Customers who are pre-booked online can simply tap or insert payment card on arrival at the car park that they have pre-booked and tap or insert again on exit. Customers who have not booked online in advance, can also use tap or insert card facility upon arrival to all car parks, or if they take a ticket, they can pay by contactless at the pay station or at the exit column by both inserting or tapping their card.
Car park shuttle bus services are currently suspended but all car parks are within easy walking distance of the terminal.
Drivers dropping off passengers at Cork Airport can set down on the forecourt for up to 15 minutes free of charge before tariffs apply. The area is set up with an Automatic Number Plate Recognition system allowing drivers to tap their card to exit if their drop off exceeds the 15-minute grace period.