New scheduled flights on the route Riga–Antalya starting this April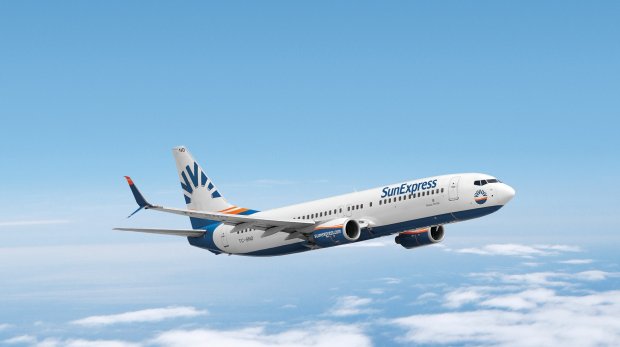 SunExpress airline offers a new regular passenger route from Riga to Antalya in Turkey starting from April this year. The airline includes Riga in its growing list of European destinations thereby reinforcing its own positions and expanding the range of regular flight destinations that can be reached directly from Riga by adding one of the presently most popular summer routes.
SunExpress is a joint venture of airlines – Turkish Airlines and Lufthansa Group – that had already operated some non-scheduled or charter flights last year from Riga Airport on the route Riga–Antalya. Given the stable demand, this year the airline will service it as a permanent flight route.
SunExpress, connecting Antalya with direct scheduled flights to most destinations on both domestic and international routes, will offer flights from and to Riga in the summer of 2022, starting this April, providing up to six weekly flights. The airline has already launched ticket booking on the new route.
In 2021, Antalya, the tourism capital of Turkey, was the most popular destination for non-scheduled flights and the 10th most popular destination from Riga, even though Riga–Antalya flights were only carried out during the summer season. On average, during the previous summer season, four non-scheduled carriers performed eight flights per week from Riga to Antalya and up to 14 flights per week in the most active period, carrying 71 thousand passengers.