An Antonov from Shangai has carried essential equipment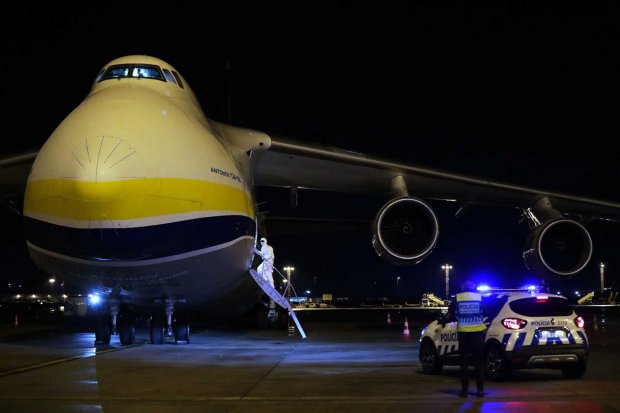 Another plane with several tons of personal protection equipment landed on Tuesday at 11.15 pm in Porto for the National Health Service against the Covid-19 pandemic.
The shipment consists of 240 pallets with various materials: 3.5 million surgical masks, about 300,000 caps, 100,000 gowns, respirators, suits, gloves glasses, masks and protective suits.
The Antonov aircraft took off from Athens, Greece, and landed at Porto airport at 11.15pm.
Learn more at
https://www.ana.pt/en/passenger-guide