13/4/2020 | A cargo from Vilnius has carried essential equipment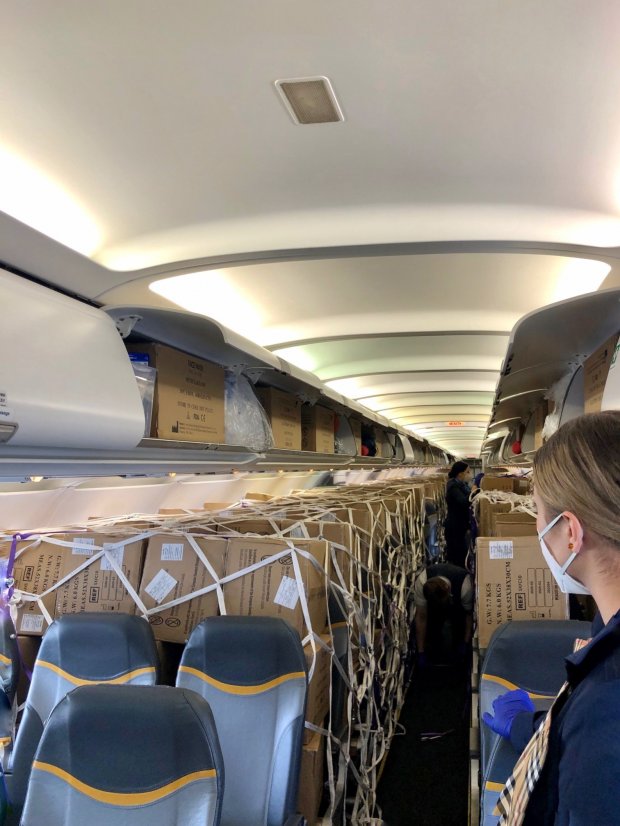 Another plane with several tons of personal protection equipment medical supplies landed yesterday in Porto, for the National Health Service against the Covid-19 pandemic
An Avion express freighter from Vilnius, Lithuania, landed at 10:10 a.m. LT with 10.4 Ton cargo, carrying medical equipment for portuguese hospitals, on an Airbus 321 transformed into a freighter.
Avion Express has always been characterized by its flexibility, and they assume now that they are "now proving this once again by adapting our operations to meet the changing market requirements."
Avion express based in Central and Eastern Europe is offering freight capabilities of up to 17 tonnes of cargo with A320, and up to 24 tonnes with A321 in the cargo compartment as well as in the cabin. Currently, numerous A320s and A321s, are ready for service.
About avion express
Avion Express is the leading narrow-body ACMI operator operating Airbus A320 family aircraft. Working in the field for over 15 years, we have established a long-term partnership with clients in Europe and are also operating in Africa, Asia-Pacific, South America.
To strengthen our position in the market, in 2019 we established Avion Express Malta, a subsidiary airline based in Malta which operates Airbus A320 aircraft fleet.
Avion Express is a company of Avia Solutions Group, Avia Solutions Group, the largest aerospace business group from Central & Eastern Europe with 83 offices and production stations providing aviation services and solutions worldwide.
Avia Solutions Group unites a team of more than 7000 professionals, providing state-of-the-art solutions to aviation industry and beyond.